Today March 26, De correspondent announced in a press release that they have raised Eur 1 million through crowdfunding in just 8 days. This is a remarkable success, both for quality journalism and for crowdfunding. In their campaign they applied four factors that seem to have helped them reach their goal: crowdfunding fit, realistic pricing, building trust and media expertise.
De correspondent is a new platform with a focus on 'slow news' and quality journalism. It will be fully digital (website, mobile and tablet). Their formula , described in their manifesto is a balancing act in many ways: commercial but not profit oriented, no advertisers but partners, and daily but more than daily issues. It is started by Rob Wijnberg (journalist) and designer Harald Dunnink (founder of media company Momkai). They launched their initiative with a crowdfunding campaign not on a crowdfunding website but on their own site decorrespondent.nl. Their campaign, still online, features four key elements:
1. A fit with crowdfunding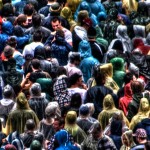 Asking 'the crowd' for support only makes sense for certain business models. If you are inventing a new oil rig, the fact that many people from all kinds of backgrounds believe in it does not really help with actual success in the field. For a media company, public support is meaningful. It also helps them find additional finding: they focus their campaign on paying readers that can help secure additional revenue from partners.  Running a crowdfunding campaign takes a lot of energy. It only makes sense if support from the crowd has value for your business. If not, your energy is better spent on something else, like traditional investors or launching customers.
2. Realistic pricing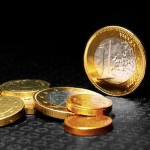 In this case, realistic means high. Supporting De Correspondent will cost you at least € 60, for which you will receive a subscription. It is possible to donate more, but not less. Setting a realistic minimum amount helps because it gives you much better insight into the target market: you need to know if people are willing to pay this price for the final product. Accepting donations below this amount will not help you understand the real demand for your product.
3. Building trust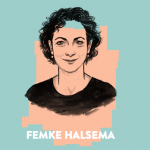 De Correspondent features Dutch celebrities such as writer Arnon Grunberg and politician Femke Halsema prominently on their campaign site. The involvement of these 'big names' give instant credibility to the initiative: if the plan was not realistic, these people would not lent their name to the campaign. Other backers include Internet entrepreneur Alexander Klöpping, journalist Jelle Brandt Corsius and business author Jeroen Smit. Building trust is an important element of any crowd funding campaign and relevant celebrities are one way to do so.
4. Media expertise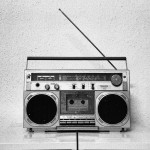 The people behind De correspondent understand new media and are well-connected to traditional media. I first heard about the initiative from a radio interview, and only later received an Internet press release. De correspondent team has knowledge of both new and old media, and uses both effectively.
Crowd image by Alex Kess (creative commons), Radio image by Bernard Benke (creative commons)
About the author: Sieuwert van Otterloo (twitter: @entreprenl) gives management advice with a focus on IT-enabled business. He gives software related advice via the Software Improvement Group, startup and innovation advice via Inbys and manages his own venture fund Otterloo Ventures. He writes for Startupjuncture and Frankwatching.