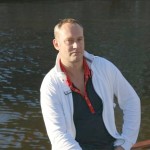 Seeds.nl is a crowdfunding platform for social enterprises  and entrepreneurs with a positive social impact. The platform launched last year with a pilot  with 5 projects. After the successful completion of the pilot Seeds is now preparing for a larger rollout of the platform. We interviewed Managing Director of Seeds.nl Arthur van de Graaf, asking amongst other things how it is to be an intrapreneur inside a large bank like ABN AMRO.
What exactly is the proposition of Seeds.nl?


We offer a platform were we bring entrepreneurs and investors together. What we offer is an alternative form of financing in addition to traditional bank loans, Angel Investors and other traditional forms of financing. With Seeds.nl we do not want to compete with existing forms of finance, but rather want to complement these. Seeds.nl is aiming at 'fans' in addition to the friends and family.
Crowdfunding platforms differ in what they offer to investors. Some offer goodies like Kickstarter, others financial return like Symbid. What does Seeds.nl offer?
We offer four benefits:
The gratitude from the founder: you help him launch his or her idea
The benefit to society. The projects on our platform are profit+ projects
You will receive a product or service once the product or service is realized.
Under conditions you will receive a revenue share in return if sufficient revenue has been generated. In the first round this share was maximized at 150% of the total investment. In the next round this depends on the project and will range from 0% to 300%.
We provide this combination of rewards because crowdfunding should be more than just profit-optimisation. We use the term Personal Return of Investment; being a combination of "return on involvement' 'return on investment' and other motivations to invest.
One aspect that is also important for Seeds, and that is typical for banking, is that we think in terms of relations rather than transactions. We want to establish a long term relationship between entrepreneur and investor through our platform. For us it is important that any transaction is positive for all parties, for now and in the long run, to make crowdfunding a sustainable financing method.
When did you start with Seeds.nl?
In 2007 and 2008 many people in the Netherlands, including me, heard about crowdfunding for the first time. We started working on a plan to do something with crowdfunding at Dialogues Incubator, the innovation department of ABN AMRO in 2009. This evolved in Seeds.nl in 2010. We did a lot of research and planning to make sure we would launch the right proposition. For instance we investigated what concerns people have when participating in crowdfunding, and designed our proposition such that we resolve all these. We launched our pilot proposition in a first round in May 2012. We selected five startups that could pitch on our platform: GreenGraffity, Greenjoy, We beat the Mountain, Yuno and Butch and Sundance media. We closed the first round after the four month period for these pitches, and temporarily closed the website while preparing for a rollout of platform.
What was the success rate of the first launch?
Three of the five ideas received funding via the Seeds campaign: GreenGraffiti, Yuno and Greenjoy were successfully funded. Our own criteria for success of crowdfunding is not that 100% of the ideas get funded: it is up to the crowd if entrepreneurs get funded or not. For me crowdfunding is successful if it helps find new investors: people outside the friends and family atmosphere who would not normally engage in informal investing. This happened during our first round, hence we are now continuing with Seeds with only a few changes to the formula.
What are the next steps?
Somewhere in the coming weeks we will relaunch the platform. We have been approached by many new entrepreneurs and will relaunch with a select number of these entrepreneurs. It is important for us that the number of investors and the number of projects are aligned, so the number of projects we will add will depend on the growth in investors.
What are the changes in the formula after the relaunch?
We are lowering the investment threshold: the minimal amount during the first round was € 50,-. For the new round it will most likely be € 10,-. Also we made the return to offer more flexible. During the pilot this was standardized at 150% of the total investment, now the entrepreneur can decide on the level: from nothing to 3 times the investment.
What does the team behind Seeds.nl look like?
The team consists of four people: Merijn Zaat, Andra Iacob, Jim Rose and me.
I notice you have legal experts in your team, but no developers. Why is that?
We needed legal expertise in the team because in the beginning the external lawyers we could find did not have enough knowledge about crowdfunding. Of course the development of the website is also important, but we have external parties that help us do that.
What is the right time for some-one with an idea to contact Seeds?
As early as possible, because we can help people shape their idea. In order to be successful it helps if you have a prototype already. "The more concrete you are, the more successful you are" in your pitch.
What are the key lessons from the first round?
That a successful crowdfunding campaign is both a test for the entrepreneur as for the product or service. One of the five projects, GreenGraffiti, was a business to business idea and research had indicated that investors are not primarily interested in these propositions. However the project was 'sold out' first, because the entrepreneur was so good in activating his network. As you can see from this example, we are not afraid to experiment: we accepted a business to business proposition to see whether this could work as well, and apparently crowdfunding this idea is possible.
What would you say is the strategic value of Seeds.nl for ABN AMRO?
Learning about crowdfunding as a new form of financing, in addition to the traditional models that banks are active in. For the bank, the role of crowdfunding platform provider is an interesting new role. While projects are being funded the bank safeguards the money. However after the project has been funded, the bank does not play an active role anymore and does not provide guarantees.
Seeds.nl is part of the Dialogues Incubator, the innovation lab of ABN AMRO. In this lab we try out new ideas that can eventually grow into new services for the bank. If required ideas are run as its own venture with its own profit and loss. The only difference is that the team behind it consists of employees of ABN AMRO (or sometimes in a joint venture with one or more external parties).
And what are the advantages for Seeds.nl to be part of the bank?
Access to the network of the bank is a first advantage. The bank has many relations with clients. We can use these for instance to find investors. Another advantage is that we can focus more on long term relationships and building maximum added value for all parties involved. Finally it helps in discussions with partners that we have the ABN AMRO brand behind us.
Do you have to do things differently because you are part of a bank?
As an independent startup we would have moved faster. Now we need to take time for decisions because that is how it works in a large organization. For instance, after completing a pilot last year, we closed the website while preparing for a new launch.
As part of a bank we also have to deal with regulations and external regulators like DNB and AFM. However the relationship with the regulators is very good: we communicate frequently and they understand what we are doing.
In The Netherlands there is a high density of crowdfunding platforms. Any idea why this is?
There is indeed a high number of platforms, and the reason is that we are still in the diverging phase were we all try out different formulas. We have a specific focus on social ideas and more than revenue sharing, others have another focus (e.g. Symbid) or a niche market (books with tenpages.com, apps with SellAnApp). Many of these initiatives are in The Netherlands because we have many innovative and creative people in The Netherlands.
Any recommendations for startups?
Get out of the building and talk to potential customers. And if people are excited, and they often are especially if they are your friends, ask if they are willing to invest to see if they really believe in the product.
Watering can image by Joh Picken