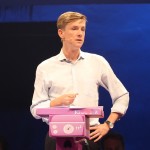 Chris Hughes is only 29 but already has had two successful careers. In 2004, while studying at Harvard, he became one on the cofounders of Facebook. In 2007 he help an unknown senator Barack Obama get elected with a data driven election campaign. He was in The Netherlands at the launch of Kroodle and told us about the success factors of Facebook.
When looking at the current size of Facebook, it is difficult to imagine that Facebook only started 9 years ago, as a small online yearbook application at Harvard university. The company was started by Mark Zuckerberg and friends out of their dorm house at Harvard university, and quickly grew to millions and later hundreds of millions of users. Chris was there from the beginning (He jokingly said that his role in the movie was unfortunately smaller than his actual role), together with Mark Zuckerberg, Eduardo Saverin, Andrew McCollum and Dustin Moskovitz. Chris was user number 5 on facebook (Mark was 4 and users 1,2 and 3 where test accounts).
In his talk, Chris attributed the success of Facebook to three factors: team diversity, a culture of experimentation and perseverance.
1. Team diversity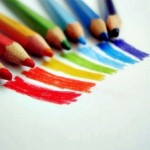 In the Facebook movie, the fact that Facebook had a Nerd culture and that the founders were coders was stressed: it seems that the success of Facebook was also a victory of coding skills and engineering interest over other areas. In reality the team was more balanced. For instance Mark Zuckerberg did a double major in computer science and psychology, and Chris majored Cum Laude in history and literature. The team's interest in human behaviour and understanding of other arts helped the team to understand what users want and needed. The diversity of the team thus helped to create a more rounded and ultimately better website.
2. A culture of experimentation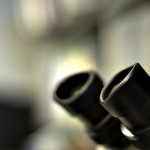 Facebook was not the first website created by the team. Mark and others created a string on initiatives and websites. Some of these went nowhere and others where mildly successful like their website where course summaries could be created online. Just before Facebook they created Facemash, a hot-or-not website based on photos of actual students. Trying out many ideas increased their chances upon hitting on the success formula of Facebook.
3. Perseverance and diligence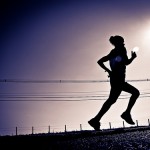 The first version of Facebook looked nothing like the current service. There was no like button, no photo sharing and not even a wall: it was just a profile page for each user. The network was not the first social network: before Facebook there was Friendster and many other networks. Facebook initially became popular because it is closed and thus protects the privacy of users. After the initial success, it continued to grow thanks to continuous innovation on behalf of the team.
Diversity and online learning
After the event Chris gave autographs to fans and had time for an exclusive mini-interview with Startup Juncture. We asked him about his view on the rise of 'coding schools'. Schools like the French coding school 42 and code.org emphasize the coding skills required for a startup, and forget the team diversity that helped Facebook. He does not see this as a long term problem.
 "Online learning is indeed a big trend in the United States and is currently focused on science and engineering skills. I understand that this is the initial focus of the massive open online courses (MOOC). Given enough time and growth, I am sure that the MOOC  industry will include other topics like literature, exactly because diversity is so important"
Next steps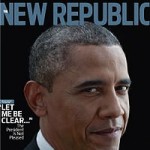 Chris' current venture is leading The New Republic, a liberal magazine where he is publisher and editor. Co-hosts Alexander Klöpping en Ernst-Jan Pfauth teased him with his choice for a 'dead-tree' product, but Chris is confident he can keep the New Republic relevant.
Image credits: Color pencils – shewatchedthesky ; New republic – Wikipedia ; Microscope – wink ; marathon – jacsonquerubin
About the author: Sieuwert van Otterloo (twitter: @entreprenl) gives management advice with a focus on IT-enabled business. He gives IT and innovation advice via Inbys and manages his own venture fund Otterloo Ventures.