About three months ago, ten startups were accepted in the Rockstart Accelerator program. They received an intense 100 day program of coaching, learning and preparation for pitching. On Thursday the 13th of june all effort paid off: the class of 2013 rocked the house at their final Demo Day. We list the top three reasons why investors should be interested in investing in these startups.
Reason 1: International teams
The city of Amsterdam should be proud to have Rockstart, because the Rockstart Accelerator managed to lure talent from all over the world to Amsterdam.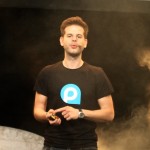 Startup Parkaround (former parking defenders) is from Greece and was already active in the Greek market. They sharpened their business plan in the last 100 days and have decided to focus on the London parking market. "It is much bigger than the Amsterdam market, where everybody has a bicycle".
iClinic is revolutionizing health care in Latin America. The team is from Brazil and creates management software for health care clinics.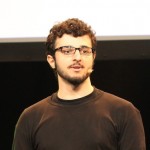 Limk creates software that analyzes user data to come up with recommendations. The team is from Turkey and has been very active: they already have 500.000 users.
cupenya makes intelligent analytics software for business processes and the two founders are from Germany. They have years of experience optimizing business processes for large companies like CocaCola and use this experience as the basis for the Cupenya platform.
Reason 2: Market choice
It is hard to know for sure whether a startup will become market leader, or get stuck with a small market share. Wise investors therefore aim at large and growing markets to make sure that even a small share will be interesting. Two startups aimed at the 3D printing market:
Zazzy offers 3D printed jewellery, "because 3D printing and jewelry are a match made in heaven".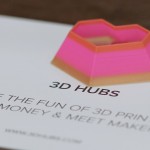 3D hubs has an even bigger dream: to connect printer owners and people needing objects worldwide. "3D printers are idle 95% of the time. We want to use these idle printers. " In their pitch they stressed that their strategy allows them to have more printing points than their competition, without investments in expensive printers.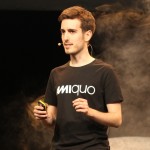 Amiquo aims at the gaming market: a huge market in numbers of users and user engagement. Their first demo is on minecraft, but eventually their platform could conquer all gamer markets.
Reason 3: Real problems
Those who know Lean startup will recognize that a startup needs more than just a good product. There must be a real customer need and thus a real market that the product fits in. It helps if the need is not just a nice-to-have, but a real serious issue.
VanChefs aims to replace fast food with good food. Their platform connects hungry people with real chefs that will bring restaurant quality food, for instance to offices were people work late.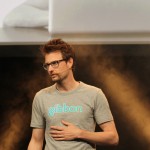 Gibbon is all about learning. The founders themselves are self-taught, so they know the challenge of finding high quality course material on the Internet. Gibbon builds a community where you can find the best material.
Syndicate plus has a product database with already 70% of the products on the Dutch market in it. They solve the need of brandholders like Friesland Campina to have accurate product information in all webshops. With the Syndicate plus database they can control all product data and make sure calorie counts are correct.
The value of Rockstart
Each startup has used the Rockstart programme to improve the way they present their company. They all clearly communicate their idea in a simple way, the huge potential of each market, and why they are the right company to bet on. For investors it is assuring to see entrepreneurs that can present themselves well.
All companies also evaluated their business model and made adjustments where needed. Parkaround has chosen a new name and a new market: London. VanChefs puts more emphasis on professional chefs and the late-working-office market. The companies also used the 100 days to strengthen their teams. No startup turned around completely, but each company took some steps to improve their long term chances.
The event was opened and closed by Don Ritzen, proud co-founder and managing director of Rockstart accelerator. When he started people thought it could not be done, and he is happy that Rockstart has now presented two classes. An important extra asset that Rockstart now has are alumni: many of the entrepreneurs of last year also visited the event and shared their experience with this year's class.
Finally, Rockstart had invited a keynote speaker for the event. Mike Perham is one of the youngest persons to sail around the world when he was 16. He showed the good moments, for instance photographing himself with dolphins. He also shared the scary moments: the huge storms, staying up three nights to cross busy shipping lanes, and tough questions from sponsors, including "Do we get our money back when you die?". Mike's journeys, like Rockstart, are meant to inspire young people that they can accomplish many things if they really go for it.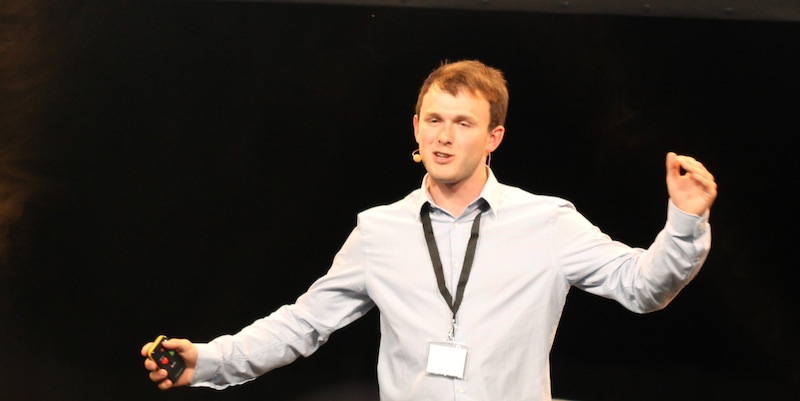 Next steps
Most of these startups now aim to raise funding, typically between € 160k and € 1 million in the next few months. With this funding they will finance the next growth of their company. Last year's class raised funding from VC's in both The Netherlands (e.g. NoRo Ventures) and in Silicon Valley. This year's class will probably do the same.