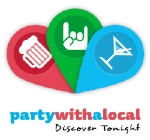 Party with a local is a startup that helps tourists discover a city by connecting them to a local. The startup, like many other Amsterdam based startups, has been using the Lean startup methodology: rather than launch an app once and hope for the best, they are developing in small steps, learning and developing gradually.  The app, downloadable for iPhone here, received a  major upgrade this week  we talked to founder Dan Fennessy about the current progress.
The first version of Party with a local was released six months ago, after almost one and a half years of work. The first version was downloaded and used in almost 600 cities in 80 countries around the world (see the map). The largest uptake from users however has been in Amsterdam, close to the team.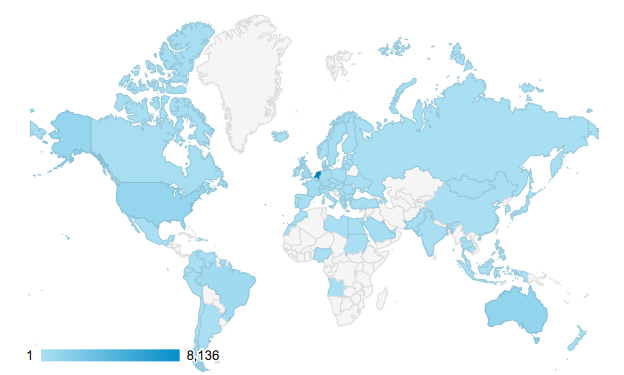 Dan Fennessy stresses the need to be agile when building an app to conquer the world. As a self-funded startup they have to plan carefully what to do first. Here are some of the aspects they have included in their strategy:
Technology platform: One of the challenges for an app-developing startup is platform choice. Although app ideas are typically platform independent, development for two platforms is expensive for startups. Party with a local decided to release their first version for iOS only. In the next months they will start working on the android version.
Community building: "We build the community by organizing events and through our blog with a lot of content related to travel and nightlife" says founder Dan Fennessy. "We are creating a Party with a Local movement, which should go beyond the app".
Geography: In the first iterations in the past months, the focus was on one city close at hand: Amsterdam. In the next months they will add Berlin to their focus list.
Partnerships: A partnership has been closed with Vayable, a san franciso based travel experience company, for one of their events, and are looking for other partnerships with for instance venues.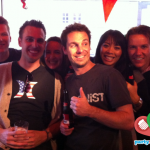 Finding outside funding is not an immediate concern, although they are open for discussions. More importantly for them is to build their network. First of all they need early adopters: people willing to download their new app and try it out. So if you are a traveller or local and would like to make new friends, download the app here. Together with introductions to partners, press and events, this should help them with their Lean strategy to become, as Dan calls it, "THE APP that connects travelers and locals".