Leapfunder is a new crowdfunding platform that helps startups with their early financing needs.  To do so, Leapfunder uses convertible notes: a financial instrument often used in the USA, but not so well known in Europe and The Netherlands. Last week the platform closed successfully its first two rounds: We interviewed first user John Staunton of Buzzoek (Startupbootcamp finalist) to get his view on the benefits of Leapfunder.
You are running a first funding round for Buzzoek. What does Buzzoek do, and what are you going to do with the funds?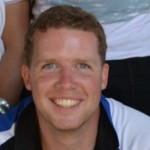 Buzzoek uses NFC technology to help retailers with loyalty card programs. Our technology allows retailers to make any NFC card that consumers already have (OV-chipkaart, London Oyster card) into a loyalty card. For consumers, collecting points becomes easier, and retailers get the benefit of knowing their customers without forcing another card in their wallet. We will be using the funding for R&D and hardware production, as well as for marketing and branding to bring our service to market in our pilot and early adopter customers in the Netherlands.
The unique aspect of Leapfunder compared to other crowdfunding platforms such as Symbid is that they use convertible notes rather than shares. Can you explain what that exactly means for funders?
A convertible note starts off as a loan. Each investor in our round receives interest on their investment. If Buzzoek is successful, and for instance receives another funding round, the loan is converted into shares at a discount compared to the rate of the funding round.
How did you hear about Leapfunder?
Leapfunder was recommended to us through a startup contact. We already knew we wanted to raise funds via a convertible note rather than equity and were looking for the right mechanism to do this. We then did some further research and a former INSEAD colleague added his support / recommendation for Leapfunder.
So why did you decide to use a convertible note?
We had decided before Leapfunder that a convertible was the way we wanted to go. When I first heard the concept from an entrepreneur friend it sounded very promising. We did some research and saw that it was actually pretty widely used in the U.S. but had limited use over this side of the water so far. The biggest upsides for us were that we didn't need to place a valuation on our startup at too-early a stage, that we could delay issuing equity until later in the process. Also simplicity and speed (and relatively low legal cost) of issuing a note versus issuing stock is attractive.
With a convertible note, you do not have to set a value for your startup but you do need to set the interest rate and the discount. How did you do that?
For some of the values (interest rate and discount at conversion) we had already decided what they would be. We did quite a bit of research into 'standard' values used for these and also spoke to Leapfunder about typical values they had seen other startups use. We chose 8% interest and a 20% discount. On the other values (minimum amount, target amount, etc.) we worked with Tienko Rasker, CEO of Leapfunder, to determine these based on the overall amount we wanted to raise. We had to think here about upside protection for ourselves if the crowd funding amount really took off and we risked giving away the entire company at conversion! Luckily did this not happen: we raised, in a short time € 49.000 (and still running, check the latest number here). This is a bit more than we needed at minimum.
How much time did it take to raise funds this way?
We decided that our first round of funding would be via Leapfunder and we launched it in early August. Having set a minimum amount to raise etc. we knew that we wouldn't be able to access any of the funds until that minimum amount was reached and the convertible note was issued. After the minimum had been passed, we were free to keep raising funds and they will be passed through to our account as received. Once the funds had been transferred to the accountants and the bond notes were signed by the investors it took less than 48 hours for the convertible to be issued and the funds sent to us. Of course, the bank transfer took some extra time – but all in all the Leapfunder approach was easy and quick.
Did it help for you that Leapfunder is located in The Netherlands?
It did, for a few reasons. Firstly, being able to meet up with Tienko at the early stage of both of our companies meant we could build a solid working relationship from the start and we could help each other develop our propositions right from the beginning. Secondly, it was important for us to have a fundraising partner who understood our local market and could issue investor documentation in both English and Dutch to cater for our domestic and international investors. Thirdly, being Dutch meant that Leapfunder and Buzzoek could work together to introduce each other to potential new customers through our networks and connections.
Would you recommend convertible notes using Leapfunder to other startup founders?
Every startup has different funding needs, so the first thing is to determine if you actually do need funding early. The longer you can go without funding (e.g. Collaborne went for over a year as a bootstrapped startup with no external funding) and the more lean you can be, the better. Having said that, if you do go for funding then a convertible note can be an excellent way to raise funds from angel or informal investors without many of the delays or hassles associated with an equity issue. At such an early stage of a startup, it's crucial not to have to spend unnecessary extra time on fund raising and to spend all available time on building and growing the company. If you do decide to go with a crowd funded convertible note, I highly recommend working with Leapfunder – we have had a very positive experience with them.