As a startup it's fun and valuable to meet with other startups. By attending startup events you increase your network and often find new business contacts and like-minded people. The Dutch startup scene has a wide variety of great events I'd like to share. In this post, I will report on a personal selection of Dutch startup events taking place this week that I think you, as a startup or startup enthusiast, should consider attending.
Monday: Rockstart & WE CANTEEN Startup Lunch
On Monday, October 21st Rockstart and WE CANTEEN host the bi-weekly startup lunch. Every two weeks one of the local WE CANTEEN caterers serves a delicious meal at Rockstart HQ. This edition the lunch will be provided by Yosef of Libanees Koken with only Lebanese food.
Tuesday: Eat To Meet Startup Dinner Amsterdam
On Tuesday, October 22nd Eat To Meet will host a startup dinner in Amsterdam. Startup Dinners Amsterdam is a new initiative by Amsterdam based startup Eat To Meet that will be hosting a startup dinner every month. Seats are limited, only 6 seats are available for each dinner, so be quick and take your seat!
Wednesday: Weekly 'Meeten en Drinken' by Appsterdam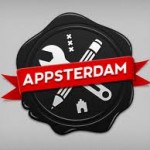 On Wednesday, October 23rd Appsterdam will host the weekly 'Meeten en Drinken' event. This is the place for you to meet fellow Appsterdammers in a relaxed setting. Get to know members of the community, meet a potential business partner, bring your app to share with others, exchange ideas with like-minded people. No talks are ever scheduled and everyone is always welcome to join.
Thursday: Pitch your company to the media by FD
On Thursday, October 24th FD will host a network event with a focus on learning how to pitch your company to the media. Rens de Jong and Sjors Fröhlich will give you tips and tricks on how to present your company in a way that appeals to media.
Friday: Springest hosts The Startup Keg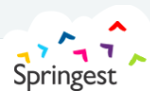 On Friday, October 25th Springest hosts The Startup Keg. The Startup Keg is a new initiative by the Pitch.rs crew that began in September 2013 in Amsterdam as a way for startups, entrepreneurs and small business to share a free beer together. It takes place every two weeks in different startup offices. So far I've attended all three editions and it's already my favourite startup event in the Amsterdam area. My startup ZEEF hosted the second edition of The Startup Keg at our office. If you're a startup and would like to host a Startup Keg at your office, you can send an email to Olivier Oskamp.
Friday: The Pong Network hosts battle of the startups
On Friday, October 25th The Pong Network hosts Battle of the startups. Pong is insanely popular amongst Startups, but which Startup is top dog in Amsterdam? The Pong Network intend to find out on October 25th. Against a backdrop of DJs, booze and screaming fans, 16 Startup teams will fight it out in the Pong Fight Club arena, until only one is left standing. Who will be crowned the Amsterdam Startup Pong Champion of 2013?
Saturday: Startupbus Busstop Amsterdam
On Saturday, October 26th the Startupbus (see our earlier post)  will have a busstop in Amsterdam. StartupBus is all about having the right network and sharing knowledge to become a better entrepreneur. While driving on a bus mostly. On the bus it is 72 hours of non stop hard work. But why not have a way of teaching and showing people around you the value of entrepreneurism and how you can be better in what you do? Startupbus organizes a busstop for people that want to become a better entrepreneur and join them at a location where everybody values friendship, knowledge and happiness. Everybody is welcome. All of the buspreneurs that depart from Amsterdam will be there as well.
More Dutch startup events
I maintain an overview of Dutch startup events on my ZEEF page and report about Dutch startup events on my recently launched Facebook page.