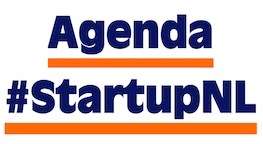 The Dutch liberal party VVD launched a startup agenda last week, with measures proposed to help Dutch startups. They recognize that startup entrepreneurs have guts, take risks and differ from other entrepreneurs by investing in completely new products and services. With their agenda, they hope to grow a few successful startups in The Netherlands, making the whole Dutch economy more innovative. For those who do not read Dutch, we summarized the agenda.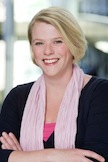 The agenda (accessible via www.startupnl.nl) is written by Anne-Wil Lucas Smeerdijk, a member of the Dutch parliament. She asks the Dutch government to create a policy agenda based on this agenda piece. The main points of the agenda are the following:
Access to capital: This includes new forms of credits, crowdfunding, and various government programs
Access to innovation subsidies: Next to keeping WBSO and RDA (already used by many startups) they want the Topinstituten voor Kennis en Innovatie to involve startups in their roadmap.
Access to knowledge: This includes access to research results, open data and stimulating universities to share their intellectual property.
Relaxed visum criteria: Many startups use global talent. A special startup visum is proposed, along with other measures to make it easier for startups to find and attract talent.
Access to the tax department: This would involve giving more information and removing a few onerous restrictions, for instance around the minimal salaries for company directors.
Access to each other: This includes measures mostly revolving around universities as hubs for startups
Access to the world: Giving startups access to trade missions, and creating a startup ambassador
The agenda uses the startup definition of an "organization formed to search for a repeatable and scalable business model" (definition from Steve Blank) and estimate the number of startups at 7000. This seems rather high, at least a few of these companies have already found a business model. Overall it is good that at least one party sees the importance of innovative companies (current and former startups) for creating high-value jobs. One can criticise certain points (overemphasis on subsidies, a focus on the earliest stages of a company) but overall the agenda is a good step in the right direction. Not only would it help startups, but access to knowledge and talent would help the whole Dutch economy.
We are looking forward to hear the views from actual startup entrepreneurs to this agenda. Which measures do you support? Which ones should be changes, or skipped at all? What parts are missing? Let us know this week what you think (in the comments or at Sieuwert @ startupjuncture.com ).