InvoiceSharing is a platform that allows companies to send and receive digital invoices. The company had a flying start since its inception in April 2013, and has just raised € 1.2 million  funding. We talked to founders Jeroen Volk and Vincent Prooij.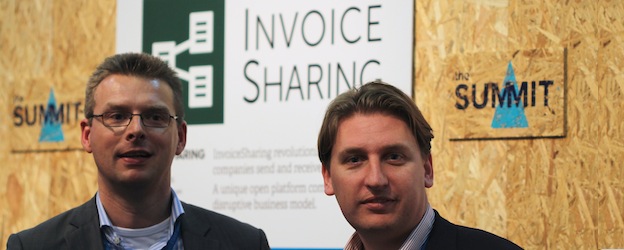 What is InvoiceSharing?
InvoiceSharing replaces paper invoices with digital ones. Rather that printing and sending invoices, we do the invoice exchange between both parties. Companies send their invoices digitally to us, we check them and send them through electronically.
Why is invoicing so important?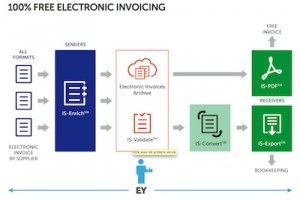 Invoicing is a regulated process: there are strict rules on what information should appear on an invoice. If the information does not appear, the document is not an official invoice and both sender and receiver have a bookkeeping problem. An additional problem is that European regulations demand that both sender and receiver are responsible for the process. Outsourcing of invoicing is therefore tricky. In the development of our platform, we paid a lot of attention to compliance. Enrichment of invoices in our first step, where we add all missing items before sending the invoice through. We have also been audited by independent auditors Ernst&Young (EY).
What is your business model?
Our first model was to let suppliers send their invoices to us for free, and let buyers that receive the invoices pay € 0.25 per invoice. The rationale for this model is that we save the receivers a lot of processing work. Last month however we have raised a large funding round of € 1.2 mln and this allows us to stimulate growth with a freemium model. Any business can join for free and send and receive invoices. Companies pay for the added value and for extras, such as an app for account managers and a 'pay later' button.
You only started in April but already have many customers. How did you grow so fast?
Our company did not start from scratch, but is a spinoff of TBlox, a 'business cloud' platform. Invoice sharing started as a feature or module of this platform. We however believe in open standard, and therefore decided to make this invoicing platform available for all companies, not just TBlox users.
What are the next steps?
Growth, both in The Netherlands and worldwide. We already have a second office in New York, to be ready for US customers.