Enterprise social networking platform Speakap has raised US$410.000 in a serie B round for further expansion in the Netherlands. The Dutch company, already backed by US$2.3m seed and serie A funds, expects to disclose another investment in Q2 of 2014.

According to research agency IDC, only US$140m from the estimated US$1 billion turnover in enterprise social networking comes from Europe. Patrick van der Mijl and Erwin van der Vlist, the founders of Speakap.com, want to change that. They want to compete with Yammer at their continent. At the moment, after launching five months ago, they are serving seventy paying customers in the Netherlands.
Just like Microsoft's Yammer, Speakap offers enterprises a social platform, through which the board and the employees not only can communicate, discuss and share experiences, but also have the option to take part in all kinds of other office activities, like managing agendas, administration, finance, or writing documents. "We create an environment which makes it more easy and fun to manage and carry out all your daily business activities", says Van der Mijl, showing a demo of Speakap. "All your work in one place, no more hassle with starting all kinds of software programs and an intranet page separately."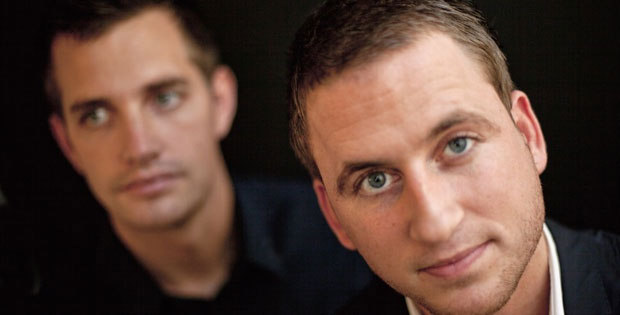 Speakap founders Patrick van der Mijl and Erwin van der Vlist
'Business version of Facebook'
At first sight, Speakap looks like a network which employees would compare with Facebook. It has the same sort of look and feel, and offers the same kind of functionality, like having your own profile and the options to post text, photos, videos and replying to other posts. Also there's no difference in pricing: the social network itself is totally free. But, when you want to use the rest of the functions of Speakap, a company pays 4 dollar per employee per month.
"You might call us the business version of Facebook", says Van der Vlist. "We envision a future in which millions of employees login to Speakap to use one of their business software programs and communicate with all their colleagues. You could say that Facebook now offers the same for the consumer market. Facebook enables you to easily login to consumerproducts, like a game, a store, or a music service like Spotify. It offers an API, just like we do."
Europe staying behind
Although enterprise social networking is becoming a US$1 billion business in the US, Van der Vlist and Van der Mijl aren't surprised that the same IDC research shows that Europe lags behind. Before Speakap launched its platform in september, the founders had approached hundreds of businesses, which had 'never seen our type of product ever'. The reason for this is, according to Van der Vlist and Van der Mijl, that American competitors didn't already roll out their sales strategy in Europe. "But from the moment we informed the boards of all these companies about our solution, most of them were very curious."
According to Speakap, sales support is necessary to convince companies to start a pilot with enterprise social networking. "Based on our research across hundreds of enterprises, we concluded that they have a lot of questions about the implementation and use of our platform. How do we introduce it across all our employees? With which exact purposes? What do I want to share, and what not? As long as American competitors don't help with these questions, they won't create enough goodwill."
In other words, Speakap doesn't believe that Yammer could grow organically in Europe, because employees themselves are able to start a free test version and introduce the tool inside their organization. "Bottom-up isn't going to work. You need a top-down strategy. Otherwise, companies are never going to use the premium, paid version of your product."
Another big reason enterprise social networking would be clearly smaller in Europe, is security: in the eyes of Speakap, companies are cautious about placing their data in the cloud, especially when internal, business critical communication is involved. Hosting services from the US are at a disadvantage. Since it's known that American companies have cooperated with the NSA, Van der Vlist and Van der Mijl are even more convinced that hosting services from the US, are disadvanced. "You could say that in some way, the NSA helps us. That also makes it more interesting we are partnering with Dutch business software companies and not American."
Resellers
To avoid spending too much time and money, the Dutch company works with resellers. They help clients to implement the best Speakap strategy. "With this structure we are better able to expand to other countries in Europe. In this way, we follow the same sales strategy as SAP, Microsoft or AutoCAD."
The founders say that a mix of 100 companies, from Dutch hotels, hospitals to supermarkets, have started a pilot at Speakap since its launch in September. "We already have 70 clients using the paid version. In the hotel business for example, NH Hoteles is paying for our software. But also retailers like Dutch supermarket chain Marqt, or non-profit organizations like the Dutch Labour Party."
'Long-term battle'
Seventy Dutch clients, from which most are mid sized, is still limited compared to the likes of US competitors Microsoft, Jive and Citrix. And the Speakap founders realise that if they really want to challenge them, they still have a long way to go. "That's why we are glad that a group of private Dutch investors is supporting us. This will be a long-term battle."
Now backed by US$2.7m from undisclosed private Dutch investors, Speakap has some time to first become a success in the Netherlands. Especially given the fact that the company expects to get funds from a venture capitalist, to accelerate their expansion in their home country. "At the end of 2014, we hope to raise another couple of million dollars to expand into the rest of Europe."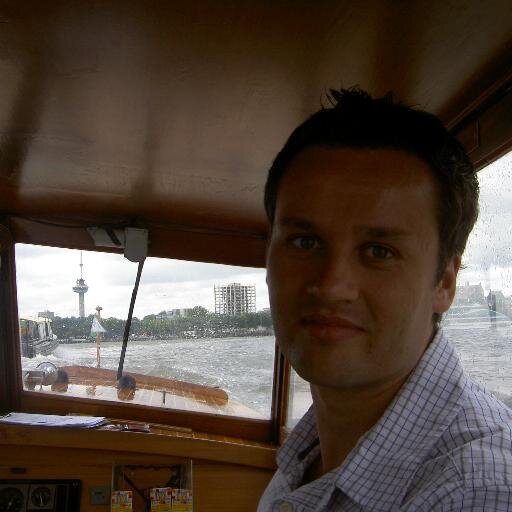 Guest post by Bas van Essen, independent journalist frequently writing for Sprout, Webwereld, Intermediair, DFT, Sanoma, CXO.nl and iRealize.nl. Bas has a strong interest in entrepreneurship and startups.


Frontpage photo by Pieter van Marion (creative commons via Flickr)