The sustainable healthcare challenge is an event taking place on May 9th that offers medical startup finalists a stage to get their idea the attention it needs. Startups in the medical industry can apply to the startup day to be selected on stage for this event. We asked organizer Manon to give her view of healthcare innovation and tell more about the opportunities for startups at this event.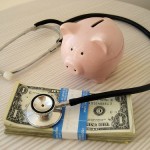 Healthcare costs are rising out of control. Not only in the US but also in the Netherlands. In fact, in the Netherlands, total health costs went from €46.9 billion in 2000 to €90.0 billion in 2011. In 2012, this number rose to nearly €93 billion. Although the increase in the costs has gone down from approximately 7% in 2000 to approximately 4% in 2012 – the costs are still increasing significantly. You could say we're having a bit of a problem.
The majority of big corporations in the healthcare industry originate from an age without all the technology we now have available to us, which is why they still have to deal with a lot of legacy and outdated equipment. For example, when did you last use a punched card outside of a healthcare institution like a hospital? Next to this and possibly even partly because of this, they are stuck with a lot of bureaucratic and political overhead, making innovation a risky undertaking that could potentially cause great financial losses and might put involved executives' jobs at stake. In the short term, it's cheaper and more predictable to improve existing legacy systems. Doing something completely from scratch has the risk of failure with huge consequences. Driving innovation can come at a high cost for these big players in the industry.
Intermezzo for the medical students out there
In the meantime, hospitals are trying to save money by not hiring new doctors. This partially is a result of the introduction of the new healthcare financing systems in 2010, giving healthcare insurance companies a lot more power. This causes insecurity among doctors concerning the height of their salary – resulting in not hiring any new staff. Furthermore, nurses are taking over many former tasks of doctors, and doctors are continuing to work, on average, for one and a half years longer. So, young men and women who went through 6 years of high school, 6 years of med school, and at least 2 years of residency, are not able to find a job. About 5% can't find a job at all, and 42% accept temporary positions, which offer only a slight chance of a steady job. As a result, the number of residency positions is brought down – leaving hundreds of graduated, ambitious and skilled med students unemployed and searching for a plan B. Some decide to start a beer brewery in the countryside (true story). If this is your plan, stop reading. If not, read on.
If there's a problem, there's an opportunity. What Dutch healthcare (and European and American healthcare) needs is innovation and sustainability. Young initiatives with a fresh look on things. Why do you still have to take the trip to the GP's office if you can perfectly describe your symptoms on Skype? If there is a long waiting time, why can't you just get a text when the doctor can see you, so you won't have to sit in a crowded waiting area for half an hour? Why isn't there an honest website that tells you the severity of your symptoms, and advises you on whether you should make an appointment or go see a doctor immediately? Well, actually – there is a startup (Earlydoc). These are examples of new startups and ideas that are being put into practice right now. Startups, as opposed to big corporations, have the advantage of being in uncertainty anyways. Taking risks is part of their daily activities, which makes them a perfect candidate for driving disruptive innovation in this industry.
The market is huge – all we need is acceleration in the development of ideas from people who have the guts to put their ideas to practice.
That's what the Sustainable Healthcare Challenge is aiming to do.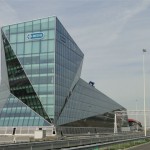 On May 9th, the actual Sustainable Healthcare Challenge will take place at Mediq in Utrecht (the huge glass building near the A2). Here, the final contestants of the Challenge will have one last chance to impress the jury and the audience by giving a brilliant pitch. The winner will take home a €5000 prize and professional guidance, introductions to potential investors, workshops and trainings for a year, to give their startup the boost it deserves.
Last year, eight medical startup finalists pitched for a professional jury and 150 visitors at the Nyenrode Castle. The winner, which was Medishield, received a €5000 prize and a place in the Ureka Mega Challenge. This year, the Challenge continues, with a little bit extra.
For anyone with an innovative idea in an early stage, who is looking to meet people to share ideas with, there is the Startup Day: March 12th, at UtrechtInc. In the morning there will be presentations from Dirk Sietses and Linze Dijkstra (Health Innovations fund), Gerald Knol (Holtrop Ravesloot & Partners), Thijs Sondag (Radboud UMC) and Utrecht Inc. In the afternoon, there will be a workshop held by UtrechtInc. Furthermore, you can participate in pitch trainings, and you can attend the speeddating with experts. You can subscribe here. Don't wait too long – registerations close at March 5th.
For the visitors of the Challenge, there will be lots of things to do for the rest of the day – like getting inspired by presentations from Lucien Engelen and others, participate in workshops from companies like Philips, Achmea, Mediq and UtrechtInc, and help solve business cases with fellow students and young professionals.
So, do you have a crazy idea that could change the world, but haven't decided to actually act on it yet? This might be the perfect place to find possible supporters or partners. You can apply for the startup day here or find more information on this link page on the Zeef platform here.
About the author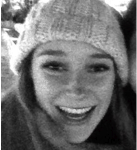 Manon Kappelhof is an MSc student in medicine, at the University of Amsterdam. She's currently working on a neuroradiology research, studying for the USMLE's and participating in the organization of the Sustainable Healthcare Challenge – basically enjoying her last months of freedom before the internships start.

Banner photo by Pieter van Marion (creative commons via Flickr)