On March 1, 2014, The ECE Startup Campus, an initiative of the Erasmus Centre for Entrepreneurship, was officially opened by the Dutch Prime Minister Mark Rutte. The ECE aims to develop Rotterdam into a true entrepreneurial hub-spot for ambitious starting entrepreneurs. The opening was well-attended by Rotterdam startups, including our correspondent Jozef Misik.
The opening started off by a introduction speech by Hendrik Halbe, the founder and managing director of ECE, who described the not always easy way of founding and starting this initiative. Afterwards, Mark Rutte, the Dutch Prime Minister, officially opened the ECE facility and spoke of his recognition of the important role entrepreneurs play in our economy. The outstanding Keith Wallace hosted the opening.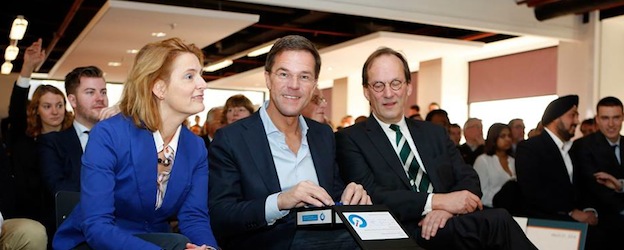 As part of the official opening, EnWake, the winner of the Get Started Programme 2013 was awarded a prize of EUR5.000. EnWake invented intelligent light treatment glasses that optimize ones sleep/wake cycle and adjust your energy levels. Its applications vary from helping patients with insomnia problems, to time zone traveling in which one can adjust to the new time zone within just 20 minutes of using the glasses.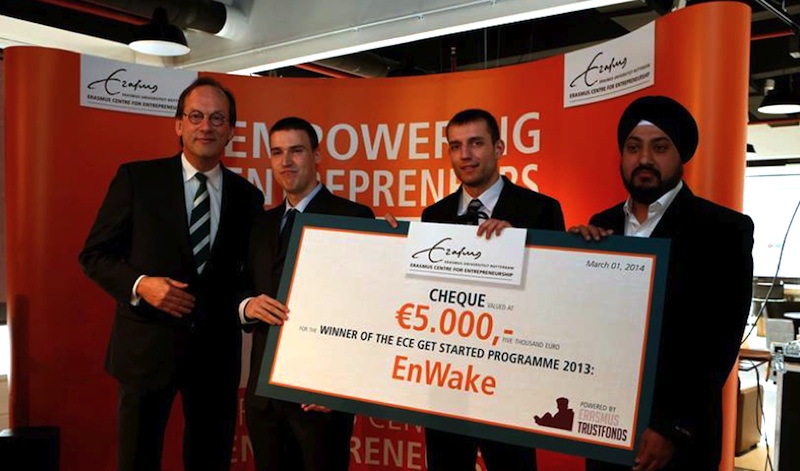 The founding team of EnWake receiving the EUR5.000 prize from the Dean of Erasmus University.
After the ceremony, the crowd, including Mr. Rutte, was invited to tour the campus and greet the startups. During this meet-and-greet, Mr. Rutte also officially started the Symbid crowdfunding campaign that allows anyone to participate in the US IPO of Symbid, with as little as 20 Euro.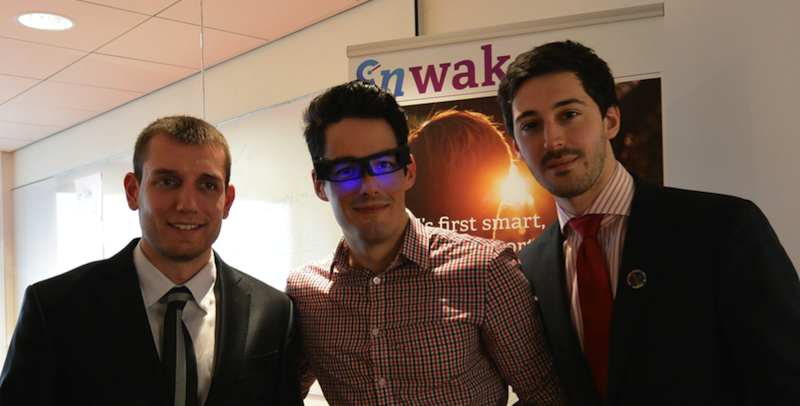 The author of this post (center) wearing EnWake glasses with the EnWake founder Aleksandar Dimitrov (left) and the founder of Equidam Gianluca Valentini (right).
The event was concluded by a networking borrel during which the startups could mingle with investors, advisors, experienced entrepreneurs and various startup enthusiasts. The ECE Startup Campus holds flexspaces, meeting rooms, a lecture-room and a workout facility. It is already providing place for these startups:
The Startup Campus was made possible by a grant from the European Regional Development Fund.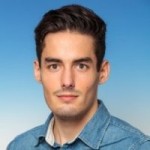 About the author: Jozef Misik is co-founder of Linguistadores, a Rotterdam based language learning startup