Product launches are a very important leading indicator for incubator success: Even more than raising funds, it shows that the startups in the incubator are able to execute on their plans and allow the startups to gather real world feedback. It is therefore good to see Clio Muse, one of the first startups in the recently started Dutch/Greek incubator Orange Grove, organize a launch party.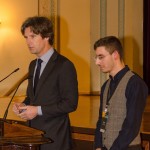 If and how can politicians help develop the European startup scene? This question is getting a lot of attention now that many countries are struggling with youth unemployment. Earlier last year we reported on Orange Grove, a very interesting experiment in Athens: The Dutch embassy has decided to help selected startups directly with an incubator, and StartupJuncture is following this experiment closely to see the results. Ambassador Jan Versteeg and his team do not have a large experience in entrepreneurship, but they do have a can-do mentality, willingness to learn and are definitely skilled in making connections.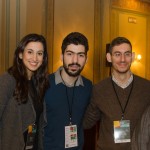 Clio Muse was created by Andreas Fatouros, Daphne Tsevreni and Yiannis Nikolopoulos. Their mission is to bring people back into the museum. With their app they allow people to share stories on the objects in the museum. The app was launched at an event at the Parnassos society on Februry 13, and followed by a tour of the Athens city museum. The museum has a dual mission to support the app: not only to get more knowledgeable on new technology, but also to support a Greek startup team of young scientists.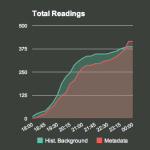 They have launched simultaneously on iPhone and Android. With the app they do not only provide visitors with more information, but also collect information for the museum about what interests visitors. Finally, the app can be a good way for smaller museums to attract a more International audience, since the app allows for both Greek and English stories and descriptions. The app can be downloaded from this page, for readers that want to try it out. 

Photo's: Clio Muse