Six startups have won a cash prize in the second round of the NewVenture business plan competition. Here is an overview of the winners AERspire, Corellian, Legify, McNetiq Controlock, ReSnap and ParkFlyRent.

NewVenture is a long-running business plan competition that aims at stimulating entrepreneurship. Participating ideas go in three rounds from idea description to business plan, and in each round people can win prizes that will help them realize their idea. The format of the completion predates the invention of Lean startup and the emphasis on business planning may seem outdated, but NewVenture does have a valuable network (coaches, alumni and jury) and has helped previous winners get funding and media attention. In this second round, startups had to submit a feasibility study. Twelve startusp were nominated (8 for the regular prizes, 2 for an additional sustainability prize, and 2 for both the regular and the sustainability prize). The following six companies are the winners:
AERspire
AERspire makes better-looking energy roofs. According to the startup, current solar roofs are not pleasing to the eye, and the AERspire roofs will change this. The startup is currently in discussion with end users, building companies and architects.
Corellian
Corellian is working on an aerodynamic underbody for cars in order to make them up to 10% more efficient. The company participated in the previous edition of the Yes!Delft launch lab. The company was co-founded by Mark Tullemans and Sander Kemna.
Legify
Legify is a startup that  helps Consumers and SMEs create free legal documents and consult lawyers at the best rates.  The company is currently founded in Germany and has already expanded to several European countries.
McNetic controlock
McNetic is a technique for creating connections between metal surfaces, instead of using welding or drilling. No website could be found for this initiative, so we will have to wait for more information in the future.
ReSnap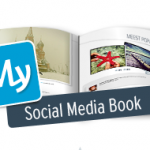 Resnap is a service that allows you to create a photo book in one minute, based on the most popular photos from your social network account. Resnap integrates several social media, adds infographics and makes a selection based on the most popular post. This makes the books from this service very different from the books of Pastbook, a Rockstart alumnus. ReSnap is based in Nijmegen.
ParkFlyRent
Like in the previous round, ParkFlyRent is the winner of the additional ANWB sustainability prize. This company combines the need of people to park their car at the airport with the need for rental cars. Instead of paying money to park your car, you are earning money by letting parkflyrent rent it out.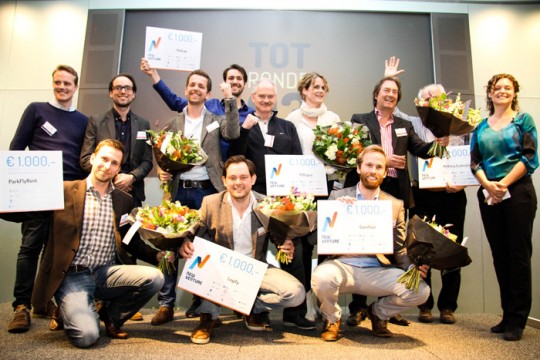 Banner photo provided by AERspire