Should organizations that want to help startups develop focus on the company, or rather on the individual entrepreneur? Unlike other university initiatives, the Erasmus Centre of Entrepreneurship focuses on the individual entrepreneurs rather than whole startups. We interviewed Jorg Lescher about the success of the "Get Started" and "Get Business" programme.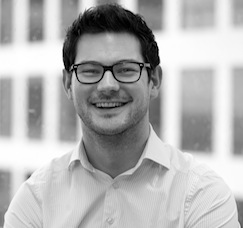 The Erasmus university of Rotterdam was founded in 1913 in order to serve the needs of entrepreneurs the business community. Even after 101 years, there is still a strong business focus at the university. The ECE (Erasmus Centre of Entrepreneurship) is playing a strong role in creating a supporting environment for startups and entrepreneurs (the new campus was recently opened by prime minister Mark Rutte).  Jorg Lescher is project manager at the ECE and responsible for the Startup & Growth programmes at the ECE:
First of all, can you compare the ECE programmes to an incubator?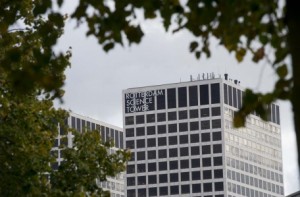 We are not an incubator. An incubator is typically focused on providing temporary office space with additional support and (financial) benefits to startups. It is possible to rent office space via ECE in the Rotterdam Science Tower (located at floors 10 to 12) as well, in cooperation with the building management. But this is not a requirement. The ECE focuses on professional development of entrepreneurs, every step of the way, not temporary and not only for startups. Amongst others, we offer the mentioned selective training and coaching programmes that individual entrepreneurs can enroll in.
Why do you focus on the individual entrepreneurs?
Our approach is inspired by the way professional athletes are trained. Each professional athlete has a personal support network consisting of coaches, facilities and co-athletes, that help him or her get the most out of himself and reach the top. We believe that entrepreneurs should have similar support, so we decided to offer this type of top-sport support to the individual entrepreneurs via our community, the ECE Campus and our programmes amongst others.
What is the goal of these programmes?
The goal is the individual development of the entrepreneur. The enrolment is focused on individuals: each founder decides individually whether or not to participate. Many entrepreneurs restructure their startups in the beginning, with other founders joining, founders separating or entrepreneurs stopping to start later on with a different idea. We don't see it per definition as our failure if the entrepreneur finds out during a programme that his or her business idea is not viable. If he or she goes on as an entrepreneur and is more adequate to set up a new company because of our programme, we consider it a success. Failure is also part of the learning and development of an entrepreneur.
What are the differences between the programs?
There are three programmes relevant for entrepreneurs and startups: "Get Started" and "Get Business" and "AcceleratorNL". These are aimed at every stage in the development of a startup. Get Started is for founders that do not have a company yet, but would like to turn their idea into a business in a period of around 3 months. The "Get Business" programme is for entrepreneurs that already have tested and validated their business and are looking for fast growth. The AcceleratorNL is for mature companies.
Are the programmes full-time?
Yes and no. The "Get Started" programme itself consists of about 10 meetings during a period of 12 weeks: during the sessions the participants can get new insights and feedback on their development. The actual work has to be done 'outside of the building', in the real world and in between the sessions. The entrepreneur can decide on its own if he or she works full time on it. We do not decide that for them. We do however ask commitment, and the entrepreneurs typically follow up on the ideas from these sessions and are working full time to build their business. Many of the participants do use the space of the ECE Campus and thus see each other and other entrepreneurs more often.
The "Get Business" programme consists of monthly coaching sessions where the participants exchange experience and learn from the coaches and each other.
Can you tell us something about the structure of the ECE? Is it a company itself?
The ECE is organized in three parts:
an academic part (EUR faculties), focusing on academic research,
a student part (ECE Students), focusing on educating students on a career as entrepreneur,
a third part (ECE BV), focusing on working with every entrepreneur, for the start, growth and renewal of companies.
We cooperate as a whole, with the ECE BV structured as a limited liability company (Dutch BV) which sustains itself and is fully owned by the Erasmus University. The focus with all our activities is not just on startups or entrepreneurs from Rotterdam, but on all Dutch and international startups and entrepreneurs that want a learning experience.
What type of companies have the entrepreneurs that participate?
We have listed most of the participants on the website. For the "Get Started" programme most of the entrepreneurs have not launched their company yet. One notable exception is Julien de Waal, founder of Showrush (who StartupJuncture interviewed at the WebSummit).
In the Get Business programme, the following entrepreneurs participate at the moment:
Jeroen van Benten and Jeroen Bijnachte  Founders of www.vacaturebeurs.nl
Daniel Faloppa and Gianluca Valentini, founders of Equidam
Aleksandar Dimitrov and Branislav Nikolic, of EnWake.me, a smart pair of glasses that optimizes your sleep cycle.
Fabian Dudek of NestPick, a student housing service
Bas Janssen, founder of expense declaration platform and app Declaree.
How long have there programmes been offered? And what has been the biggest challenge in these years?
We have offered programmes for 5 years. The biggest challenge for the ECE as a whole is maintaining the rapid growth pace. The ECE is growing quickly, and has to overcome challenges every growing organization faces. We always think about the next step, like real entrepreneurs!
If people are interested, how can they find out more?
It's always possible to come by once at the Campus for a coffee. Next to that, we have events that are open for everybody. For instance, the first Tuesday of every month we also have our "Day@theCampus" that is open to everyone. You can join in on (or organize) a workshop, have a meeting with colleagues, or just work on Campus during this day and enjoy a free lunch.  The next one is on May 6th, with keynote speaker Dick Berlijn. Further details will be proved at our ECE agenda page. We have new selection rounds for both programmes in the second half of 2014.

Banner photo by Pieter van Marion (creative commons via Flickr)