ZEEF, the platform for expert based recommendations, had a very successful TheNextWeb conference last week: in what seems to be one of the fastest investment deals ever, ZEEF agreed and closed a funding deal with angel investor Maarten Beucker Andreae.

ZEEF is a platform where experts in all kinds of fields can make pages with their recommended links, based on the belief that human experts will be able to give better recommendations than computer algorithms. The startup was founded in the beginning of 2013 by Klaas Joosten (pictured with a sieve – Dutch: zeef), Rick Boerebach, Arjan Pronk en Robin Eggenkamp. The company went into public beta in July 2013, and was only launched officially in February this year. They were promptly selected, as one of the approximately 30 Dutch startups, for the TNW Boost program at last weeks The Next Web conference.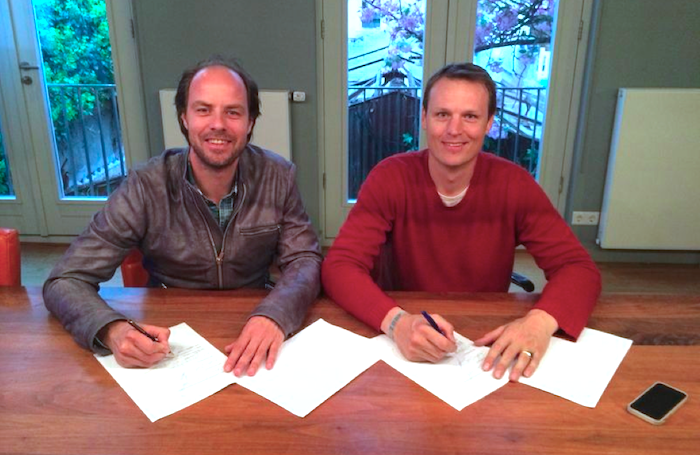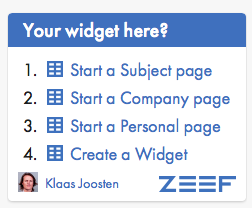 According to the press release, the investment is seen as smart money by founder Klaas Joosten: "It's very important for us to build a large community and get a lot of user signups in the short­ term future of the company. We aim to reach a global audience and achieve worldwide market penetration. Maarten has a lot of experience with this and will serve as advisor to us in regard to these aspects.". Maarten Beucker Andreae is an experienced internet entrepreneur. He sold his classifieds website 2dehands.be to eBay last year and founded TTY Internet solutions earlier. For him the strength of ZEEF lies in the business model: "Amongst website owners, there is, and has been, a widespread need for new monetization models". This is exactly what ZEEF provides. With a ZEEF widget, expert-generated recommendations (e.g. books) are placed next to relevant content and the advertising income is shared between the expert, the website and ZEEF.
It has always been an ambition of ZEEF to be more than just a Dutch success: from day one the startup has had an international perspective. This additional investment will hopefully help them to realize their global ambition.

Photo credit: TNW & Zeef/em>