A new agile method for structuring and organizing your company has flown over from the United States to the Netherlands: Holacracy. Ruben Timmerman, founder of Springest, was the first to officially adopt the method in the Netherlands a year and a half ago. He is sharing his experiences with this method as a speaker on the OpenCo conference on May 15th .
The best way to learn about the innovation economy is by doing. With this in mind, OpenCo is organized, a day on which you can visit participating organisations first hand and hear their stories on innovation. Next week on May 15th OpenCo takes place in Amsterdam – you can still register here. One of the participating companies is Springest, a fastgrowing startup that offers course information. During OpenCo, Springest founder Ruben Timmerman will share the experience of Springest with Holacracy, a new way to structure an organization.
What is Holacracy?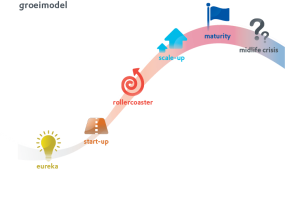 Startups thrive on creativity and speed, but chaos doesn't scale. Structure is necessary for further growth, but bureaucracy is a recipe for stagnation. With Holacracy, organisations aim to continue to operate with the speed of a startup, yet with clear and scalable structure. Its dynamic structure is designed to enable an organization to adapt continuously, in pursuit of purpose. In Holacracy all tensions are expressed and serve as fuel for constant organizational evolution. (image courtesy of Realize! – a Dutch consulting firm helping organisations with Holacracy)
This is realized in an almost democratic way, through highly effective meeting processes and clearly distributed authority, with real power and autonomy for everyone in the organization. The method was invented at Ternary, a software company. Founder Brian Robertson put the main principles down in the Holacracy Constitution and in an introductory article from 2009 called organization evolved. He also gave a TED talk on his amateur pilot experience that inspired him to develop Holacracy.
Agility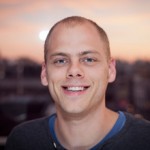 Ruben: "At Springest we work according to the GTD principle from Holacracy: Getting Things Done. This is an action-based management method that serves to record all tasks directly, so you no longer need to think about them and can find the time and space to work on important tasks first. Goal is to work pleasantly and stress free to achieve optimal results and efficiency. Holacracy adds up to this as it contributes to our agility as well."
"For a rapidly growing comparison website with thousands of visitors per day and just as many courses live that are constantly being added and updated, it is essential to stay agile'', says Ruben. "We are continuously focused on updating and optimizing our website to improve the ease of use for our visitors. As our organization was growing faster and faster and rapid, transparant information and knowledge exchange is very important for our business model, we were looking for the best way to structure our team work. We seem to have found the answer for this by implementing Holacracy."
Media attention and critique
Holacracy is received a lot of media attention in the US since it has been adopted by a few flagship companies. The most famous one is Zappos, the online fashion retailer. The mediastorm following on the announcement about Zappos has led to a very readable critique by management guru Steve Denning published in Forbes. He debunks the myth that there is no hierarchy in Holacracy: in fact the hierarchical relations are made more explicit, not abolished. Likewise he believes there is also a role for management. He also states that Holacracy is especially suited for former startups, since it adds order to chaos, but may not work for formal organization that have structure but lack energy.
The Holacracy proponents appreciated the attention but did not agree completely with Steve Denning and wrote a reply stating that the method is also suited for established organisations. It will be interesting to see if this statement holds. The agile development method has gone from startups and early adopting companies to the mainstream (with companies like Philips, ING and the government embracing agile). Time will tell if these organisations will also become Holacracies in the next ten years.
"The movement only just begun"
The current users of Holacracy, starting with Springest, do believe that Holacracy will go far: "The Holacracy movement has only just begun", according to Ruben. Last March, Brian Robertson, founding father of the concept, talked about his discovery of Holacracy at Springest during the first Holacracy Meetup in Amsterdam. Brian explained during the meetup that Holacracy was not so much something he created, but more something he had discovered, being the most natural way to organize. And all the companies and people working with it — including Springest — are currently on a learning and development journey to reach to the most agile, efficient and effective way to organize their business.
You can visit Springest (and other participating companies, like Rockstart, Uber, Buzzoek and even ING) on openCo on May 15th (see the program here). The talk from Springest is at their HQ at the Rokin in Amsterdam from 16.30 hours until 17.30 hours.

Banner photo: Hendrik Kueck @ Flickr