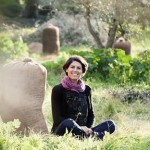 One of the few positive results of the European financial crisis is that a startup community is emerging in Greece. Young people struggling with the unemployment situation become entrepreneurs and use startup methodologies to find their business model. We interviewed Cristina Stribacu who is using modern methods for an ancient business: her company  LIÁ reinvented olive oil.
Previously on StartupJuncture we already wrote about the fact that young Greek people are discovering entrepreneurship. This remarkable recovery is getting some International attention: not only on StartupJuncture (Orange Grove, Industry disruptors) but also in the New York Times.
The most interesting aspect of the Greek startup scene is the fact that Greek entrepreneurs seem to smoothlessly combine the use of startup methods with running traditional businesses: there is no distinction between startups and traditional business, but rather a new generation of Greek entrepreneurs that uses a fresh, more open approach to revive traditional sectors. A prime example of this trend is Cristina Stribacu, who launched her company LIÁ  as a new olive oil brand.
What does your company LIÁ do?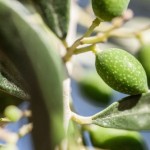 LIÁ is a new and mainly export oriented brand of Olive oil. We provide premium olive oil, from the area of Messenia, Greece. My roots are in this region (and my brother he is expertising in producing  Extra Virgin Olive Oil cultivating the Olive Grove that we took from our parents)  my parents are growing olives here.  our trees belongs to Koroneiki variety and our region Messenia, is the only one with such high levels of the production of Extra Virgin Olive Oil. Our concept is to offer you our nature's goodness. With LIÁ, we want to position our olive oil as a premium product,( that deserves to become your health food experience )and that you can buy at delicatessen and is served at high end restaurants.
Companies in the Agriculture/food sectors are typically very traditional and not startuplike at all. What are you doing differently?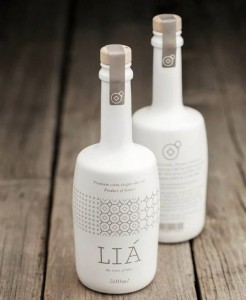 As a young entrepreneur you have a fresh perspective on the product and position it differently. My ambition was to develop the export market for the olive oil, and communicate better why this specific olive oil from our region is a premium product. The first thing we did was to design a better bottle. The white bottle design that we have chosen is based on bottle design from ancient Greece,
We come from the land where our ancestors produced and traded olive oil ever since the Mycenaean period. For their trade they have invented an entire script, Linear B. Inspired by this, we created a modern logo-symbol which is conceivable, comprehensible and it embodies our land's connection with the Olive Tree and the Olive Oil. It refers to the traditional way and means used to produce olive oil.  The bottle is very contemporary and chic, yet rich in tradition and cultural history.and the artwork on it is also inspired by classical design. The  This way we want to link our product to the rich history of Greece.
We also have a focus on the export business, in order to scale. Unlike a traditional olive oil producer, we have a website and other marketing material in English, and I travel in Europe in other to meet customers and sales partners. At the moment I only have the company from my parents as a producer, but if our brand grows, we will buy oil or olives from other growers (companies) in the same region.
How are you connected to the European startup scene?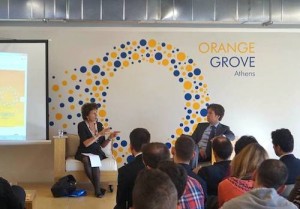 I am a member of Orange Grove, the incubator in Athens. (we reported earlier on other participants Clio Muse, Oinovation and Sponsorboat). Orange Grove provides us with a large network: Coaches and mentors but also business contacts and even access to politicians. Last month I was able to talk to the mayor of Amsterdam, who visited us. He gave some very useful feedback to me about our approach. And of course the inestimable brainstorming during the bootcamp in collaboration with Delft university.
What plans do you have for further growth?
We already have received a lot of attention based on our innovative design. We also believe our olive oil has extra health benefits. Virgin olive oil is high in anti-oxidants, and our non-transparent bottle preserves these better than the typical glass or plastic bottles. We are planning to start a blog where we write out food and health. A blog that will make in way our consumers participants in our olive grove!
We also have plans to make better use of IT. We are now looking at an app that tells users the weather conditions at our farms where the olives grow. This should help us to get users more connected to our brand. We are looking for a developer that can make such an app.
What differences do you see between the Greek eco-system and the Dutch eco-system?
Greece has great potential but the problem is that people are not working together. If entrepreneurs in Greece could work together more, our exports would grow and all Greek companies would benefit. This is also why an initiative such as Orange Grove is important: it is a place where young company can help each other.
If people are interested in what you do, how can they help?
We are looking for resellers: delicatessen shops in European cities that would like to feature our product. They can contact us through our Greek website or the international website www.liaoliveoil.com. In the near future we would also like to serve restaurants, but for that we first need to design different packaging. Countrywise, we are working in France and Belgium and we are negotiating with shops in The Netherlands and in Germany. 

Photo's provided by LIA Olive oil