Carlos Borges moved his team and complete startup, TripRebel, from Hamburg Germany to Amsterdam to take part in Startupbootcamp's 2014 program. In a series of two posts he shares his most striking insights from the experience.
Hit the ground running
It was a strange feeling when Patrick, co-founder of Startupbootcamp, announced that we were selected from among 700 startups to participate in the accelerator program. The joy was there, but at the same time my head was already spinning, thinking about all that needed to get done before the program starts. In a sense, the acceleration started right there!
On the train back from Amsterdam to Hamburg we were already making plans for the weeks to follow. We only had four weeks, so needed to prioritise:
– close a small "seed-round" to finance a bigger team and stronger growth during the program
– get the right people on board
– plan an ambitious but achievable program roadmap
The focus paid off. We checked all the boxes before the program started on the 30th April, so we were able to hit the ground running.
From remote to 24/7:
One of the biggest challenge we had as a team during the first days was to get used to each other. We were working remotely before joining the program and were now basically sharing a small table in the office and a slightly bigger flat some blocks away.
A lot has been said about remote work in the last years including the latest book from 37Signals. We lived both situations and the comparison is striking. An early-stage startup looking for product-market fit has very few implemented processes and repetitive tasks. In our opinion, the constant need for dialogue and alignment makes working together during this phase incredibly valuable.
Diverge:
If you don't like second opinions, you shouldn't join an accelerator. We spent a good part of the first four weeks meeting over 50 mentors out of the Startupbootcamp network. They came in all different shapes and sizes, some with strong knowledge in one specific area (law, funding, backend programing, business development, etc.) and others with a very wide generalist view. The 30-minute sessions were short enough to avoid going into too much detail but long enough to get one or two important take-aways.
Be ready to get pushed and pulled in all possible directions. The trick we did was to step back and don't judge too quickly what was being discussed. We made our notes and reviewed all together during the weekend. When looking at it from a distance, we could cluster most arguments about a certain topic in two different "camps", making a decision much easier.
First things first:
We were aware that the program intention during the first weeks was to challenge all our assumptions. At first I was a bit annoyed by "old" issues being reopened for discussion. I had the feeling we were losing time and that the decision was taken a long time ago. It took me a bit of time to realize that it was actually quite important. The approach helped in two ways: first it got everybody on the same boat incl. the new team members, mentors and Startupbootcamp staff and second it helped identify what I call half-made decisions, meaning decisions that weren't made explicitly or hadn't a strong backing from all founders.
Needless to say that this phase was essential to build a strong foundation for our activities during the following 8 weeks of the program. Enough talking, we were ready to execute.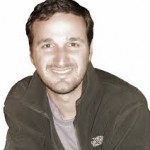 Guest post by Carlos Borges, co-founder and CEO of TripRebel, bringing back trust to the travel industry by making the notoriously complicated and ever-changing prices of hotels transparent.
Photo credit: Carlos Borges, Triprebel