Carlos Borges moved his team and complete startup, TripRebel, from Hamburg Germany to Amsterdam to take part in Startupbootcamp's 2014 program. In a series of two posts he shares his most striking insights from the experience. You can read his first post here.
Converge:
Speed can only be achieved with focus, and focus can only be accomplished with alignment. One of the biggest risks of an accelerator program is having your team running in opposite directions. This is of course a general problem but an accelerator exacerbates it in two ways. First, your team will get a boatload of input from the mentors while not all team members will participate on the same meetings. Second, the time pressure is tremendous, increasing the risk of digging straight into execution.
The job of the CEO or one of the co-founders is to keep an eye on that and to create an organizational structure that helps the team communicate and stay on course. The balance is to do that while avoiding constant meetings and ad-hoc discussions about what to do first. We solved that by implementing weekly sprints for everybody (not just programmers) and leaving all roadmap decision making for a separate bi-weekly strategy meeting.
Another very important thing was to identify key progress metrics for the further 8 weeks of the program and build a dashboard to track it. We were challenged to create a dashboard that would hurt… if looking at your startup dashboard makes you happy, you are probably tracking the wrong things. A dashboard should hurt and should pinpoint exactly what needs to be done first. This is a very powerful tool to create alignment. During our weekly sprint meetings we constantly ask ourselves "Can these tasks move the KPIs up?".
It's all about network:
Making decisions, building the product and showing progress are surely important things to do while at an accelerator. However the most important thing to be done here is to build a strong network. Startupbootcamp's main asset in my opinion is a wealth of contacts within its inner-circle. This gives you access to a much broader set of contacts in whole Europe and the world. The startups that can leverage that the most will have a great head start versus competition.
It is not only about contact with possible clients (especially if you are a B2B startup). The network provides access to helpful specialist, potential employees, press and of course investors. Beyond that, the mentoring program is tailored to help startups put together an advisory board full of big names from complementary areas, something very hard to achieve especially for first time founders like me.
Forget boundaries:
We actually never thought about what the Netherlands could offer to our startup and this is quite a common mistake by German startups. After only 6 weeks I can say that the Netherlands offers a great launchpad for European startups. It is a rather small market, with very high Internet penetration, English proficiency and keen on experimenting new things. People are also very critical and direct, so expect huge amounts of valuable feedback!
The Netherlands is mostly used as a test market by US startups moving to Europe. Why on earth are German startups not using this opportunity? A commute from Hamburg to Amsterdam will take less time than going to Munich.
The second interesting aspect of being a German startup in Netherlands is funding. A big part of the country's wealth is concentrated in Amsterdam so while a German startup would need to do a roadshow through Berlin, Munich, Hamburg, Düsseldorf and Frankfurt to meet with most potential investors, in the Netherlands you have a kind of one-stop shop.
The third positive factor is about getting out of your comfort zone. If you are serious about building an international startup, hanging around with forgivers in Berlin is not enough. Being in a different market for a short time automatically broadened our horizons and made us think differently about our go-to-market strategy.
Get accelerated too:
If you have a startup, a prototype and a founder team, we definitely recommend applying for an accelerator program. Beyond that, I can more than recommend Startupbootcamp and also the city of Amsterdam. Just apply and start your own journey. Rebels are the ones crazy enough to think they can change the world… but sometimes they are also the ones who do.
Keep rebelling.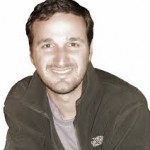 Guest post by Carlos Borges, co-founder and CEO of TripRebel, bringing back trust to the travel industry by making the notoriously complicated and ever-changing prices of hotels transparent.