Next week, on Thursday June 26, the grand finale of Newventure takes place at the ABN AMRO headquarters at Amsterdam Zuid. 15 companies have been nominated for an overall award, medtech award or sustainability award. Here is an overview of the nominees.

NewVenture is an initiative that aims to stimulate entrepreneurship, organised by de Baak and supported by the government and sponsoring corporates. It uses a classical structure in three rounds: in November round 1 takes place where people can submit a two page idea description. In February a 6-7 page market scan is submitted by participants in round 2. For the third and final round a full business plan is needed. We wrote about the winners of round 2 in March. Not surprisingly, several of the winners of round 2 are nominated again for round 3. You can read about nominees AERspire, Corellian, Legify, McNetiq Controlock, ReSnap and ParkFlyRent in our article on the NewVenture second round.
For round 3 there are several new nominees. Here they are in random order.
Artsplanner.nl
This is an online appointment booking tool for doctor visits. It offers speed and convenience for anyone who needs a doctor. The tool is being piloted with 10 selected medical parties. Artsplanner.nl
Deelit
Started in 2012, the founders of deelit wanted to let people share study books and other stuff. Deelit.nl
Fleetcleaner
Fleetcleaner, based in Leeuwarden, has made a robot that cleans the hull of ships and thus improves fuel efficiency. Fleetcleaner.com
Laevo
Laevo, located at the Yesdelft incubator, helps people avoid back problems in heavy lifting. We could not find a website for Laevo yet.
Tide microfluidics
This company, based at the TU Twente, is specialized in microbubbles for industrial applications. www.tidemicrofluidics.nl
Plane and train
This company is a travel planner that combines plane and train information. We presume that the goal is to get people from polluting airplanes into environmentally friendly trains. planeandtrain.com
Sigma screening
The AMC spin-off has developed a technique to improve breast cancer screening. www.sigmascreening.nl
Spineguide
This is a medical innovation led by Chris Arts where new fibers are used to correct back problems. webpage Spineguide
We left out stapp.in in the overview, because we could not find any info for this nominee: their product might be brilliant, but the lack of transparency about this participant is not. This illustrates some of the limitations on NewVenture. There is an over-emphasis on business plans over execution, and a focus on closed product development rather than an open customer development. The competition still helps to get people interested in entrepreneurship, but once people are interested they would do well to pick up a book on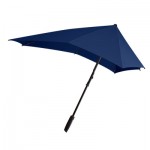 Lean startup (like Running Lean) or participate in a startup weekend. Despite these limitation the competition has stimulated many people to get into action and realise their idea, and several award winners have built very successful businesses. The awards will be presented to the winners by Philip Hess, founder of Senz Umbrellas, a NewVenture winner from 2005. If you are interested in attending, you can sign up here.

Banner photo by Pieter van Marion (creative commons via Flickr)