After a couple of months of preparations the initiators of Dutchstartupdatabase have today released their overview of Dutch startups, founders and investors. With their Dutch database, inspired by the international Crunchbase, they hope to bring the actors in the startupscene closer together, as well as create insight for foreigners interested in what's going on here.
As one of the initiators it has always struck me how difficult it has remained for startups and investors to find each other. Furthermore startups and founders also don't really know each other. With this database, built with help of fellow Dutch startup Silk, we hope to get another step closer to a solution.
Besides bringing together the people already active on startups we also aim to provide insights into ecosystem to outsiders interested in finding out more. As StartupJuncture reps we get a lot of enquiries by journalists, investors and foreign media at events and via email about who the founders and startups are that really matter. The database should go a long way towards making this clearer, as well as offering another platform internationally.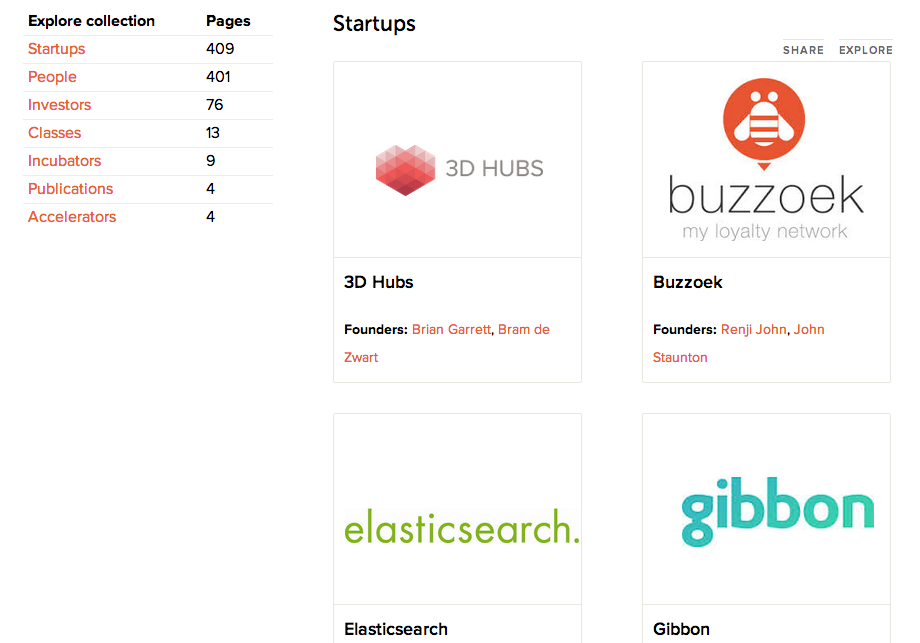 With hundreds of startups, founders and tens of investors listed the database already provides an extensive overview of the important players, but we're not there yet. Now that we've set the first step in the right direction we need the rest of the community to add and edit what is already there. Everybody can contribute to this initiative and help make the database as complete as possible.
Built on Silk, announced using Nouncy with a Dutch press release via PR.co this is a Dutch startup initiative caried by and for the community.
Disclosure: author is one of the initiators of Dutchstartupdatabase.