I like words.
Actually, I don't just like words: I love them. I love the way they look, sound and act. Words are there for one reason, and one reason alone. They are there to communicate. And since evolution has so far failed to give us mind-reading abilities, words fulfill the quite important function of making the world… well, work.
When I first got cracking in Amsterdam's startup world as a copywriter I had a lot of catching up to do when learning the lingo – I studied the sociology of violence of all things. By now I've gotten good at following conversations at different meet-ups and drinks, but I've managed to retain one of the biggest advantages of not being trained in business and entrepreneurship. I've retained my ability to detect bullshit.
Don't get lost in jargon
One of the problems with working in a particular niche is that it changes the actual words you use. People tend to incorporate what's buzzing when they converse to feel included, and people tend to write the way they talk. And all this disrupting, innovating, interacting, collaborating, empowering and seed-investing may create an amazing atmosphere for a young professional to be in, but it tells an outsider jack about what an enterprise actually does. More importantly, throwing these words around on any outgoing copy not only makes your message fuzzy, it also makes you sound pretentious.
Lose the adjectives
Avoiding pointless language is actually a lot easier than you might expect. One of the easiest ways to do so is to lose the adjectives. Adjectives perform a very important function by attributing certain traits to a word – I just did it when I used the word pointless. The way I just used it serves a purpose: it gives the neutral word 'language' a not so neutral attribute.
The adjectives that I've encountered on many websites are used to emphasize traits that often don't need to be emphasized. When you tell your new in-laws what you do for a living you don't say you're a risk-taking innovative entrepreneurial spirit. You tell them your an entrepreneur. You know why? Because innovation and risk-taking are implied.
Tone down the emo
Another major quality of words is that they invoke emotion. Don't get me wrong: I have nothing against emotion. In the end, no-one buys products simply to maximize utility: emotion sells. It's what hooks people to your brand and it's what keeps people engaged. But I've been feeling a bit overwhelmed with the use of strong emotions on the net lately. Every Buzzfeed article will 'blow my mind' and almost every Dutch startup in tech seems to develop with love from Amsterdam – a line that I've seen on the bottom of at least 4 home pages of Dutch startups in tech.
Whenever I read such strong emotions on webpages or in headlines, I often end up feeling a bit cheated. The thing is, my mind is not easily blown and there's not a lot of things I love. I love my family, I love my food, I love my words, I love myself. I definitely don't love writing meta-texts, which is definitely part of my job description, and I simply don't believe that you love all aspects of yours.
Stay sincere
Here's the thing though: I read through bad copy to understand what it is someone is trying to say. I need to stay up to date about the latest developments or unicorn. But if I already feel cheated or confused, imagine what an outsider would do. Yeah, you've guessed it: they'd stop reading.
So say you care. Say you're solving a problem. Say what you need to say. You hook or lose a reader in a second, so make that second count. The trick is to continue talking and writing like an actual person. Because in the end everyone finds it refreshing if you cut the crap and get to business.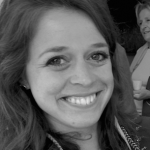 Guest post by Adine Rooyackers, business developer and PR expert at pr.co, publish online press releases in minutes.