An accelerator program is like a rollercoaster ride for a startup: everything changes in 100 days and the startups gets a lot of attention. But what happens after the program, and how do startups capture the momentum from demo day to realize all opportunities. We interviewed CEO Daniel Haven and Pepijn Schoen (interim coder) from Procwise, the online education startup that participated in Startupbootcamp Amsterdam 2014.
As a quick reminder, what is Procwise?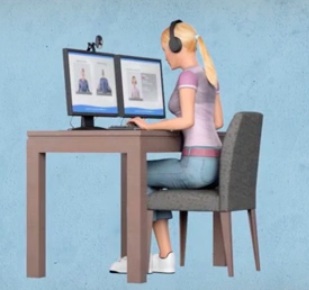 Procwise sprung to live in 2013 from personal frustration of the founders. Online courses were available, but no online exams. This frustration also turned out to be the pain point for universities and other institutions. Education is heading online but exams are largely taken in a traditional fashion. This means an incomplete online experience for the student, but also extra costs for the institutions: They have to rent and furnish exam rooms. Procwise makes online exams possible and delivers the end user an easy and comfortable online exam environment. The advantage of our system that is scales well. We use scalable, proven technology: video streaming and call center agents for supervising exams.
So how did Procwise get started, and what happened the last months?
Like most startups, we created Procwise by building a minimum viable product (MVP). Our first MVP however was not minimal at all: it was too complicated, because we delivered the entire customer experience as we saw it. In the last few months, starting when we joined Startupbootcamp, we stripped it its core: A secure testing environment by sharing a webcam and mobile camera, plus screen sharing. Based on feedback on that product we have now started to move forward with customers.
You are an edtech startup, aimed at the education market. What have you learned about the education market in the last months?
The educational market can feel slow and sluggish, just like healthcare or the energy sector. Large portions of the market are regulated by governmental bodies or big institutions. For Procwise it helped tremendously to get to know evangelists inside a universities. These are people who believed in our team and the need for the product, and are willing to stand up for us and represent us within the organization. Without them we wouldn't have had a good entrance, we would be a small startup banging on a big metal door of any institution.
With Procwise we benefited from widening our scope. We are not focusing only on universities, but also on the educational activities inside regular companies. This is a market that is faster to move and is keener to respond on our cost saving component. Players in this field are desperate to get rid of their sixty euros per taken exam in an exam room.
Finally, it is important to understand the different types of universities. In the Netherlands we have academic universities but also Universities of Applied Sciences ("hogescholen"). The two types are completely different with respect to customer needs. When offering our solution to Universities of Applied Sciences, it turned out that teachers and decisions makers are occupied with completely different things, mainly with the question with how they will prepare properly for their lessons. Adding our opportunity to their process results in them questioning how it will fit in their organizational structure and ends in hour long discussions, no matter whether there is a cost benefit. We had to adjust our customer approach for this market segment.
How did Startupbootcamp help you?
The StartupBootcamp program has helped us move ahead at a tremendous pace. Procwise hasn't only collected an enormous network but we have doubled our team size and a lot of investors are showing interest. In hindsight, everything is easier. With what we learned in Startupbootcamp, we could have done everything we have done until now much faster. If we were to start again with our current knowledge of the market, we could deliver in just two months. This holds true even with our relatively small team of one backender, one frontend developer and one designer.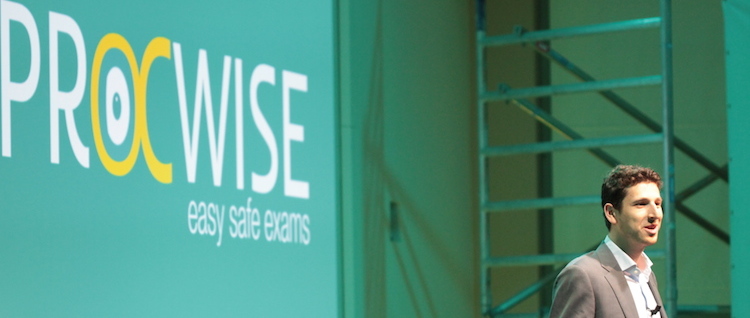 Pepijn, you were a coder-in-residence and now an interim coder at Procwise. Can you explain what exactly this means?
Some of the startups in Startupbootcamp can use an additional pair of technical eyes during the Startupbootcamp program. This is why I was asked to be a coder in residence by the SBC organization. Simply put I work in the same space as the startups so that they can ask any coding question during the program. I also organized a series of tech talks during the program to share technical know how. By the end of the program, I was asked by Procwise to help out with building the next version of the program. This is only until the end of August: I am moving to London to become coder in residence for Startupbootcamp FinTech London.
Has anything happened funding-wise after Startupbootcamp?
There was a lot of interests of investors and VCs, but we are still in discussion. It takes more time than a few weeks to first select the right investors, then to reach an agreement. So we are still in the middle of the fundraising process. We also wanted to complete our pilot with the university of Amsterdam first, so that we have a proven product to show to investors.
Based on your experience, would your recommend Startupbootcamp or other accelerators to startups?
Startups should apply, but for the right program at the right time. It helps if you are willing to travel, because this allows you to join a vertical program that is tailored towards your industry. Startups can for instance join SBC Hightech XL in Eindhoven or  Internet of Things & Data in Barcelona. In the program we participated in only 25% of all teams were Dutch. Moving abroad for an accelerator gives plenty of opportunities for doing business globally.
Startups that could benefit most from an accelerator are startups with a strong team and a starting glimpse of traction. The selection criteria are very strict: out of the 800 applications, only 11 were admitted in the program. If you want to stand a chance, make sure have a team ready and have business model validation as a part of your daily routine.
Speaking of travel, what are your next steps?
Procwise is Amsterdam-based and from there they will continue in the Dutch market. At the same time, we are having talks with universities and commercial institutions in other European markets. In just 2 years we'll further target Europe as a market.
Any final remarks?
They're always looking for IT developers, sales, marketing & product people that share their vision for globalizing education. If you're interested, drop an e-mail to Daniel or me (Pepijn).

Photo's: Prcwise