Startupbootcamp Amsterdam has just selected the eleven(!) new startups for their e- & m-commerce program running from October 2014 to January 2015. The program is SBC's second vertical ('focussed') program in Amsterdam, after their NFC program last year.
The last two days 17 startups with various background and from various geographies presented themselves to a crowd of Startupbootcamp mentors in the hopes of being selected for inclusion in the accelerator's upcoming program.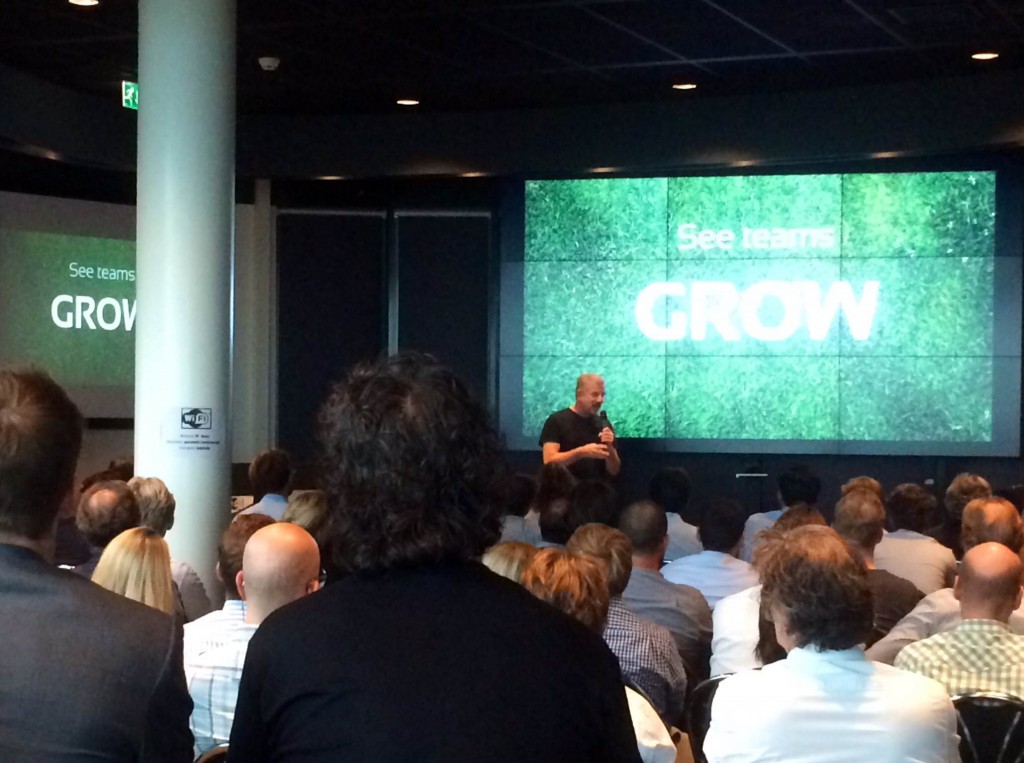 David Beckett keynote on pitching during SBC final selection days.
The following eleven startups have been selected and will start in Amsterdam on 13 October:
Eccentrade
Eccentrade (NL) is an online information platform designed to provide complete transparency into overseas suppliers for the Cleantech and Hightech segment.
InSelly
Latvian InSelly turns Instragram into an ecommerce platform. It allows Instagram users to discover sales offers through the social network as well as to set up their own personal online shop in a few clicks.
Joopp
Joopp (NL) changes the way business go online, by offering an easy website builder. The young firm currently servicing over 2,000 customers.
Saddl
Saddl, from Rotterdam, aims to solve the issue of delivery, by taking care of the infamous 'last-mile'. It offers consumers full choice of when they get their packages delivered and their starting with laundry (Laundr).
Magnetic.io
Magnetic.io (NL) is a next-generation, enterprise-level e-commerce platform offering improved time-to-market, usability and technical complexity through continuous delivery.
Printr
Printr, a Dutch team from Enschede, is building tools to make 3D printing available to a larger crowd by making customisating easier, while offering a full 3D printing funnel.
Quiver
Quiver (NL) aims to solve document security by offering you 'Smart Files', which allow you to embedd and share your files with features such
as GPS, Timebox, Download, Print and Printscreen protection.
RelevancyData
Israeli RelevancyData adds relevant data to your
video content. The startups smart image recognition software can recognise faces, brands and products in near-real-time in video content. This allows advertisers to match video with the most relevant ads.
StartMonday
The truly international (UK, US, Czech – working from Berlin) team of StartMonday offer employers of 'casual jobs' (i.e. hospitality, restaurants, etc.) a way to save time in handeling their vacancies by having candidates send in short intro videos shot from their mobiles.
Tom Kabinet
Tom Kabinet is a Dutch startup aiming to become the Ebay of second hand e-books, allowing e-book owners to resell their digital product.
Yippie
Yippie (NL) helps people shop smarter. The startup has developed an easy price (& feature) comparison tool, available through a browser plugin.

Photo's: Startupbootcamp