Dutch e-learning startup Studytube has landed a new 1 million dollar investment round from a group of investors including HenQ investment. The funds will be used to move from the student market to corporate online learning.
 Studytube was founded in 2010 according to DutchStartupDatabase and has grown to become one of te biggest e-learning platforms for students. Only last year they raised € 500k from LIOF and HenQ investments. At that time they already had 10.000 of the 25.000 Dutch law students signed up, and were hoping to expand into other university studies. This weekend they announced via Facebook that corporate training is the next step. Founder Homam Karimi: "Dutch companies spend about € 3 billion on professional training. The budgets are under pressure, so companies are looking at ways to save costs. Studytube offers online skills training from experts at a fraction of the cost of offline training."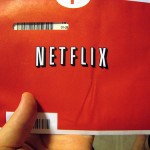 The most spectacular new feature is a Netflix-like business model: all you can learn for a fixed amount of € 49 per month. Employees can learn continuously, employers save money and get insight in the learning process. The training programs on offer have been developed by outside experts and include personal effectiveness, communication, online marketing and HR.