For most startups who turn to their mentors, experts and potential investors to ask for advice about hiring, they will tell you; Hire careful, fire fast and attract people who are 'smarter' than you.
Ok, this makes sense we thought…
So, how do we find and attract people who are 'smarter' than ourselves? After reading some blog posts by  joelonsoftware and 37signals we found out we needed to build a company where the "best" people wanted to work.
Again, makes sense we thought…
What makes us unique?
Before writing the job descriptions, we made a list of 'things' that would motivate people to come and work with us:
no commuting
good weather and food
challenging people around you
have the opportunity to learn new skills
excitement
and … $$$
Unfortunately, as a startup (and not a fortune-500 company) we could not really compete on the last bullet point. But we could make a difference with regard to the other reasons.
Vicancy goes Bali & testing our assumptions
When we launched this campaign on Elance/ Odesk we did not expect such an overwhelming response. Within the first week our campaign went viral on Twitter and we received more than 150 applications from all over the world.
Wow, we thought! We can actually make this happen..
After bringing back the applications from 150 to just potential 10 candidates, we scheduled test projects for each position and several skype interviews.  After these procedures we invited our 'winning' candidates to the Netherlands to get to know the rest of the team.
is the internet fast enough? = Yes (~10mb/s)
what is the cost of living in Bali? = ~$1000 p/m
what is the best place to live? = Ubud, Monkey Forest Street
where can we "get things done"? = Hubud
how does fresh coconut taste? = Tends to get quite boring after the 1st sip
And so here we are. Moving half of our startup team to Bali.
Why all this effort?
You might be thinking: "why put all the effort in going to Bali?
We managed to hire two of the best contractors on Elance/ Odesk: the #2 Ruby developer on Elance and one of the highest ranking Web/ UI/ UX Graphic designers on Odesk.
Since we are located in Bali (UTC+8) our product development team has no incoming emails/ calls for the first 9 hours of the day. In other words, the team is getting get more productive.
We are on our way to build a company culture where the best people want to work and preparing our startup for international growth…
In about one week from now our Bali team will move to their new destination and hopefully up and running by the first week of October.
Questions about taking your own startup to Bali? Leave a comment below.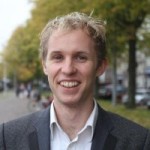 Guest post by Loet Rammelsberg, co-founder of Vicancy,  with our video advertorial platform we are leveraging the opportunities of video and social media to help companies find and recruit new employees.
Banner image credits: Robert S. Donovan
Other photo's: Vicancy