ZEEF.com, the platform that provides topic pages curated by experts, announced last Tuesday that they have raised exactly 1,205,500 euro from a group of informal investors. The funds will be used for technical improvements and set up global operations. We talked to co-founder Rick Boerebach about the deal background.
The new funding round of ZEEF comes only 6 months after the previous funding deal, that was signed at the TWN conference. The money comes from a consortium of angel investors. ZEEF is not at liberty to reveal all names, but Arthur Kosten is one of the informals. Arthur is also investor in Gibbon and accelerator Rockstart, and is also one of the investors behind the CataWiki deal announced yesterday. ZEEF believes they have found smart money with these new investors, as the investors are, in their words, all experienced online marketeers.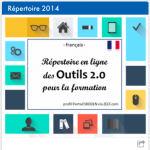 The investment comes just as ZEEF is gaining momentum. The service currently has 4000 curators that have signed up to create a page, and already 500 of these have already published pages. We asked Rick for some example pages that he found especially interesting. "It was surprising this month to see a lot of traction on a French page that came out of nowhere: https://outils-20-en-francais.zeef.com/fr/isabelle.dremeau". It is a good sign of traction that unexpected pages turn up from unexpected user groups. As it shows that there an active demand. Without any French language marketing or support, people.
The investment was first announced on Techcrunch, a US-based startup blog. Their review contains some interesting notes about the product: on the one hand crowdsourced platforms like Wikipedia but also Stackoverflow have shown that user generated content works. On the other hand, the ZEEF model is based on affiliate links, and it seems likely that authors discover that they earn more by adding higher paying links.
Check ZEEF, CataWiki  and Arthur Kosten in the Dutch startup database. Image by FaizAsh.