While thinking about creating a startup there was always the big question: 'How?'. I was googling for hours to find interesting content to read on the topic of building a startup. However, finding the right information was quite a challenge for me because everybody can produce content on the internet. But who is the guru? Who do you trust? This is a big issue online nowadays. My friend Christiaan Henny, founder at eFaqt,  provided me with some early advice about resources and tools. From there onwards I started bookmarking all the interesting sites I came across. This pretty much got out of hand and by now I have talked to over 50 entrepreneurs and collected over 330 resources at my ZEEF page: startup.zeef.com.
Below you can find a nice summary of all my resources I've bookmarked to save all the new entrepreneurs (and experienced ones too) valuable time:
Books to read
The first thing I started collecting were books to read. Books can be a great source of inspiration and based on the feedback from the entrepreneurs I have tried my best to find the right ones to help you get started. These five books are a great introduction to get started with building your startup.
Blogs
Personal stories are very informative and can help you move forward. Reading about failures and issues of other entrepreneurs, in addition to only doing business is important. A startup is cool but it is really important you keep a work-life balance. These blogs are very interesting to follow and provide you with first-hand personal advice from the startup trenches.
Business models
Whether you like it or not, eventually your business needs to generate revenue. Having a clear vision and plan on how your business will generate revenue helps you to keep focus and also indicates to your future investors that you have a vision on your ability to execute. These websites are a great source on how to build a sustainable business model.

Sites to submit your startup
Getting the word out there about your new startup is very important to receive feedback and attract your first early adopters. These websites can help you reach out to potential early adopters.
Accelerator programs
Once you have founded your startup there are some pretty cool programs you can join to kick start your business. These programs usually last for 100 days and offer mentoring, seed capital and an extensive network to get traction and bootstrap your company.
A/B Testing
Running a tech startup is like writing your thesis; you are constantly testing, validating and adjusting your assumptions. A/B testing is a very effective way to validate your assumptions. These tools and websites can help you with running A/B tests.
International events
Meeting like-minded people is very important in growing your business. This is a selection of annual events that are worth going to. Attend these events to meet startups, investors and potential companies to partner with. This list provides you with all the international events you should consider to attend.

Growth Hacking
In the early days Hotmail simply added one feature that made the company go viral. They inserted the tagline "Get your free e-mail at Hotmail" into the signature of every e-mail sent out by their users. Hotmail was able to sign up 12 million users in 18 months. This list contains good guides, tips and tricks on how to grow your business effectively.

Get out of the building!
Of course there are many more resources, but the most important thing after reading all these tips and tricks is to get out of the building and put your theories and strategies into practice. You can read a thousand books and websites on entrepreneurship, but the only way you will learn it is by doing. Success is going from failure to failure without a lack of enthusiasm.
Dream, believe and don't give up!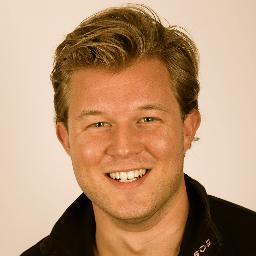 Guest post by Frido van Driem, Co-Founder &  Lean Business Development Manager at ZEEF, a curated link directory build by passionate experts.


Banner photo: Lean Startup Machine