The annual Websummit in Dublin is one of the leading European startup conferences. This year's edition is bigger than ever: more than 20.000 people are expected and Dublin's hotels are completely sold out. 62 Dutch startups have been selected as exhibitioners.
The Websummit is a four day conference taking place in Dublin Ireland. The focus of the conference has always been to bring all the web-based innovators together: big companies such as Google and Facebook, but also all the small startups. In order to accommodate such a large number of visitors, it is a highly parallel conference: Dozens of stages are running in parallel. There are also three programs especially for startups: the Alpha program, the Start program and the Pitch program. Last year, 35 Dutch startups were at Websummit . This year is almost double the amount: 62 startups in total. A great success for the Dutch startup scene in two ways: first of all the recognition of The Netherlands as part of the European startup scene. Secondly because it shows Dutch startups' willingness to compete at a European level: something that non-tech companies often do not do.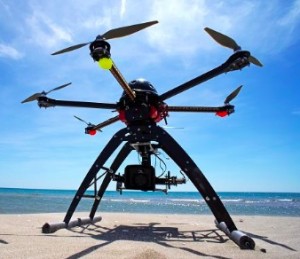 We went through the whole list of startups and summarised their business below, based on their website. It is an interesting bag including several large companies (Snappcar, Invoicesharing, Sendcloud and Mobbr to name a few wellknown startups) and also two drone companies that we have not covered before: Websummit is no longer just a web-focused company but is open for all tech startups.
On the other end of the spectrum are several lightweight companies that provide a feature rather than a full product, such as a music table. We are also proud to see Funk-e on the list, the design company that helped with the startupjuncture logo. Finally there are 14 'companies'  that consist, as far as we can see of a good idea and a landing page. Hopefully we can meet these teams during the conference and hear their plans. It is very good that Websummit is willing to give early startups a chance, but at some point these companies have to make clear what their product is in order to get recognition.
Verifiable companies, random order

Ideas with or without landing page
When we checked these companies yesterday only a short description was available. We have included the links nevertheless, in the hope that by the time you read this article more information is available. During web summit we will try to visit all these companies and find more about their plans.

Frontpage photo: Web Summit
Drone photo: Skycap Remote Sensing