Last week was a productive week for startups: three startups have raised additional funding: Rockstart alumnus Bundles, experimental medicine startup MyTomorrows and Groningen/Berlin based startup AttachingIT.
Bundles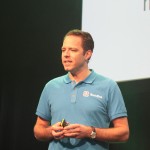 The sharing startup Bundles was part of the Rockstart smart energy class and is promoting smart leasing constructions to help people use better, greener equipment. Their first service is WasBundles, a lease concept where people get a high end washing machine that they would not normally buy, and save on total cost because the machine is using less of everything to get the same result. Bundles raised € 300.000 from four large investors (Stichting DOEN, Miele and two informal investors) and also raised € 110.000,- from the crowd on the crowdfunding platform geldvoorelkaar.nl. This last step is remarkable because this platform is normally not used by startups. The money is raised as a loan, and the founder is personally liable for paying back the loan. In at least one case, (Keesmakers) this detail was overlooked when starting a campaign. We asked founder Marcel Peters why he choose for this form of crowd funding and his experience with geldvoorelkaar: "This form of funding his a validation of the business model, since it shows that 161 people believe in our proposition. The communication with geldvoorelkaar was very constructive, they performed a solid review on our financial situation and all risks were communicated clearly."
MyTomorrows
MyTomorrows has raised € 4.5 million of follow-up funding to extend their work in giving patients early access to experimental medicine. The round was led by London-based tech VC Balderton Capital, and Sofinnova Partners, the Paris-based VC fund known in-part for investing in the life sciences. According to Techcrunch, who brought the news first, the US based investors might be motivated by the fact that there is currently a lot of discussion about the 'right to try' in the US . This funding round is one of the largest for a Dutch startup, showing that you do not have to based in the US in order to have access to US venture capital.
AttachingIT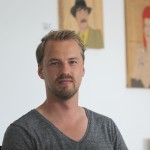 AttachingIT is a startup originally based in Groningen whose team has been in Berlin for the last few months. Their product is a better dropbox/wetransfer for the corporate market: fast, safe and easy to use through outlook integration. They are one of the few (the only as far as we know) Dutch startups selected for the Microsoft Ventures accelerator in Berlin. This accelerator, located in the very center of Berlin, is unique because they do not ask for shares in exchange for support. For Microsoft Ventures ,the fact that startups are willing to work from the accelerator and participate in informal knowledge exchange, is enough return on investment.
AttachingIT has not released any official details yet but reported last week at Websummit that they raised about € 300.000 from four parties, including NOM, the development organisation for the North provinces of the Netherlands.