Everyone who has been to Websummit will agree that the conference is massive, overwhelming and at times chaotic. But somehow it works: the lack of structure leads to opportunities for companies large and small and a sense of scale of the European startup scene. And more importantly, we discovered several high potential startups not covered by StartupJuncture before. Here are our discoveries.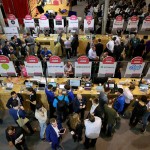 Websummit is a crazy conference – but it works. Most conference organizers set themselves reasonable limits in terms of size, and try to invite only the best speakers and startups. Not Websummit: they aim to accommodate everyone, book the largest venue, and try to include the whole scene.
It is almost a big data approach to conference organizing: instead of making a selection, the whole startup scene is brought to Dublin and asked to self-organize. The result is a bazaar-like atmosphere and mixed reactions from the 2100 invited startups: some startups are overwhelmed; other startups are excited to meet such a diverse audience. The conference also makes clear to some startups that they are not that special, while others are able to stand out.
The main trends visible at websummit are the same trends worldwide: the best startups are software-enabled but not software-focused: they are focused on a non-software industry, be it recruiting, travel, leisure, hospitality, logistics or heavy industry, and use modern technology to make their delivery scalable. The upcoming trends are:
Internet of things and maker industries: thanks to a decrease in hardware and development costs, startups are now able to deliver actual working products in this sector. Earlier we covered Wevolver with their humanoid project: a few years ago you would have been called crazy to build a humanoid robot on a budget, but it 2014, it just might work.
Entertainment: Websummit had a new stage focused on sports and music industry. Several former entertainers turned (social) entrepreneurs, such as Bono from U2 and Eva Longoria from the Longoria foundation were in attendance.
Finance: startups love money, and since the whole finance industry is virtual anyway. Many of the truly innovative startups use bitcoin, since this is the only currency that allows them to bypass traditional rules.
One interesting finding is that 'big data and analytics' is no longer a segment. Everyone talks about and both enterprises and startups are expected to use it. However it is no longer enough for any company to just be a 'big data' company, just like a startup cannot be just a software company: a startup should use big data and analytics in a certain sector to help a group of customers do something specific. Big data in an ingredient, and ecommerce/finance/sports/widgets should be the result. The trick is collecting and using the data, not just analysing it.
As you can see from our previous list of Dutch startups at Websummit, many startups selected for Websummit were already known. In this article we focus on the new startups: here is our top ten of new startups on the block.
Ulu.io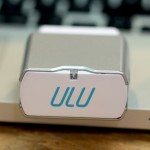 Ulu is listed as a Dutch startup, but has two founders from Slovenia. "We are based in The Netherlands, but only since last week" explained the founders: "We have been selected into the latest Startupbootcamp Hightech XL program". Ulu.io has made a dongle that can be plugged into the diagnostics port of any car (mandatory for all new cars) and sends all data to the cloud. The product is already live: 75 cars are driving around and collecting information including location, speed, fuel use and technical status. The company is an enabler for new business models, such as pay-per-use insurance and a typical example of how a small team can build a real hardware innovation. Let's hope that Startupbootcamp can help them from technical success towards business success.
Grwo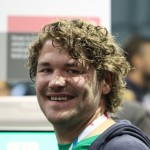 Grwo is a program that combines helping students study more with earning points to spend at shops. Before Websummit I was a bit sceptical about this startup, mainly because there were no Dutch universities or retailers listed as partners. It turns out that this startup has decided to skip the Dutch market and compete in the much bigger US market straight away. With this extra bit of information, it now looks like one of the most promising Dutch edutech startups. First of all the US university market is huge. Grwo is already active at 58 universities but the market is even bigger. Secondly the US retail market is also huge and brands need companies like Grwo to help them stand out.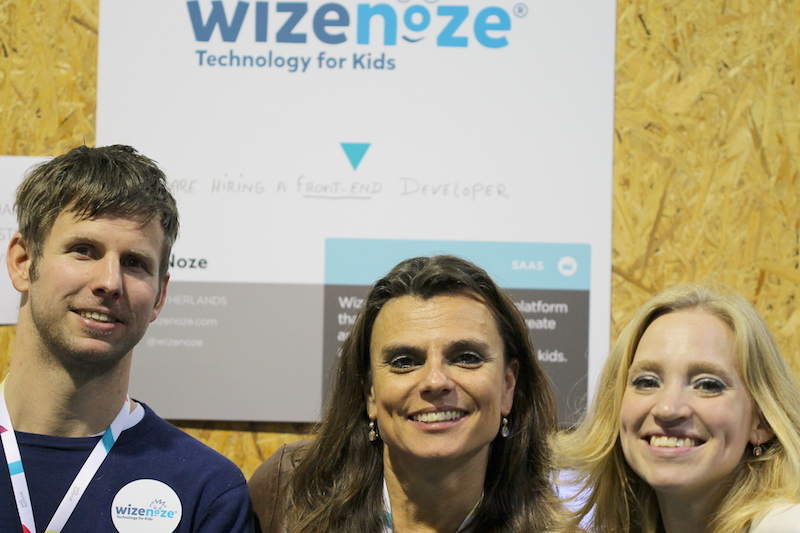 Wizenoze
Wizenoze is funded by several angel investors and is quietly building the Internet for children. As you can imagine, children from age 7-12 use the Internet but do not always find content suitable for their age group: sometimes the content is completely not suitable, but often it is too difficult to read. Wizenoze solves this by 'translating' content for publishers on order to meet younger readers. The software detects which words are too difficult and helps writers to simplify their text. Their current customers include educational publishers but also brands that want to communicate directly with their younger fans. The enriched content is then added to the Wizenose search engine, that will help children discover suitable content. The search engine shows the right version depending on the use settings: a 12 year old will get the full version with more difficult words replaced, a 7-year old will get a short summary in simple words. All in all it is a complete solution for a big problem. Edutech startups often struggle to find a business model since teachers and children will not pay for what they need, but Wizenoze has sorted this out by working for the content publishers directly.
LiquiDNS

LiquiDNS sounds at first like a very boring proposition only for network experts, but is actually a very useful invention. Many companies need multiple servers all over the world to power their website or servers, and use expensive load balancers to decide what requests are sent where. The net result is inefficient traffic routing, a huge waste of energy and longer waiting times for users: a request from the Netherlands to mycompany.com is first sent to a nameserver in the US that then forwards it blindly to a free server that could be anywhere. What LiquidDNS has done is to build a smarter DNS server that sends requests to servers near the customer, resulting in improvements for everyone. At Websummit they demoed a DNS matching game were people could see the routing problem first-hand. A very focused startup that may get very far.
Projectcampus

Projectcampus is a startup that has build a collaboration platform especially for student projects. The first version was build as a student project by one of the founders, and the lecturers liked it so much that they asked if they could keep using it. "For teachers this environment changes the way projects are reviewed: instead of reading a final report the teachers can check the project page, see what happened when and grade the whole project, not just a final report". The environment is already in use at TU Delft, Erasmus university and several other schools. Through websummit, Projectcamp.us hopes to achieve an international breakthrough.
Other startups of interest: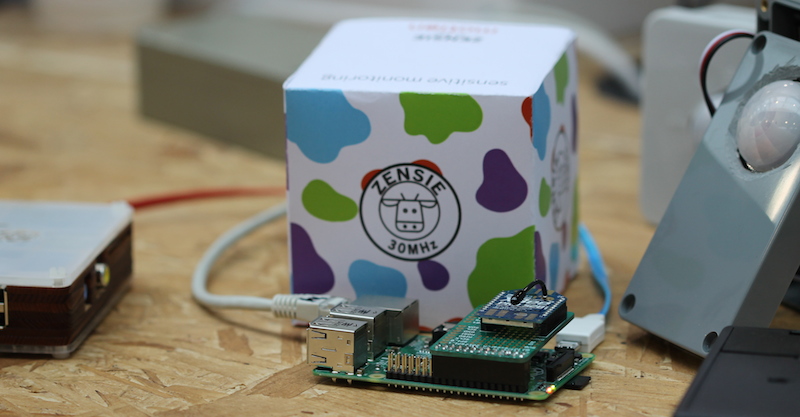 30 Mhz is a monitoring service that has grown from purely website monitoring into an Internet of Things service: they provide hardware+software that can for instance be used to monitor plant growth. They have adopted Zensie the cow as a more user-friendly name/logo.

Moreapp is a company that helps companies digitize their checklists. The technology is not revolutionary but Moreapp has an impressive list of current customers.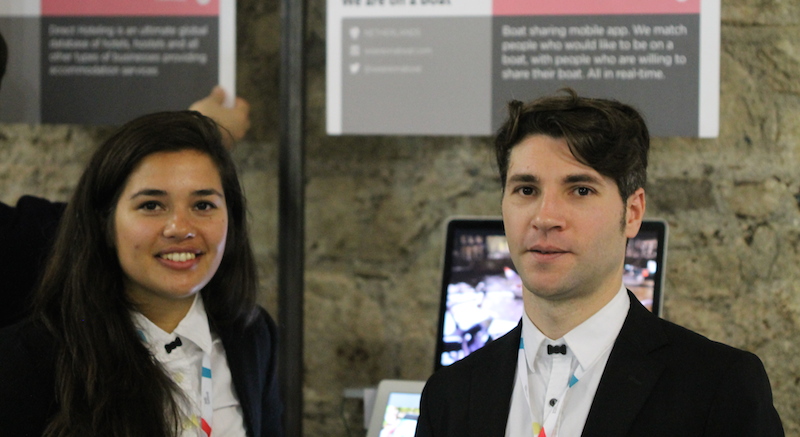 We are on a boat looks like another boat sharing company, but is actually something else: it is a service that brings people together that want to meet new people and party right now.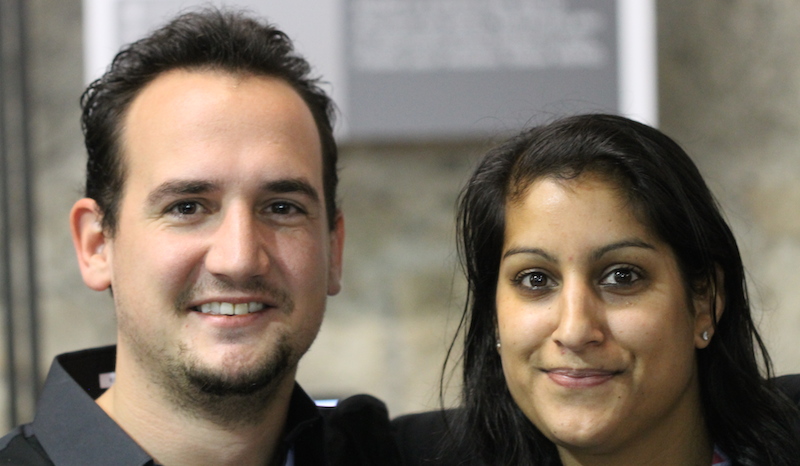 Wend is producing an app that helps you find things to see and do in a new city. The idea is not original, but the visual design is actually a huge improvement over current solutions such as tripadvisor. Anyone who has seen the demo agrees that this is an app that will be a pleasure to use.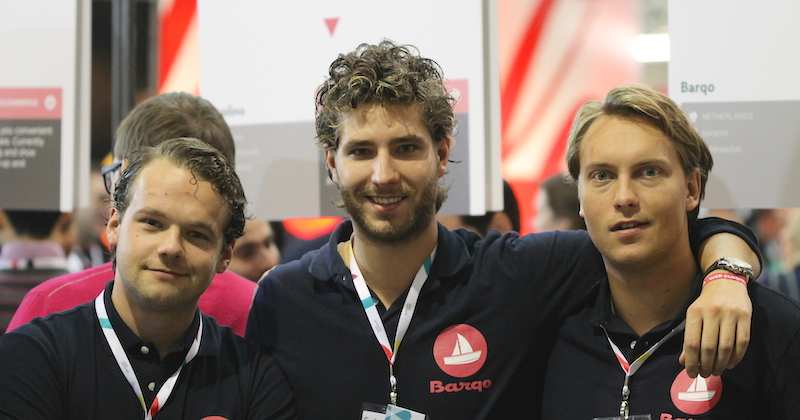 Barqo is, together with goboat, a startup aiming to become the AirBnB for boats. They were in the news in August when the government organization tried to restrict people in Amsterdam from sharing their boats. "We got the letter, objected, and are waiting for a response. Overall it does not bother us since Amsterdam is not a focus area, there are more interesting open water areas to share a boat".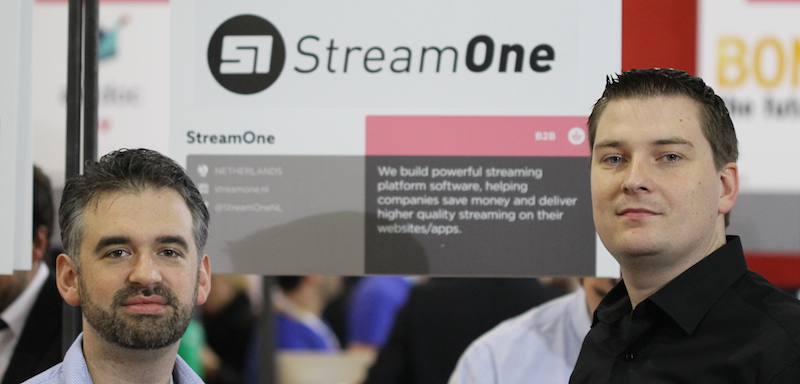 Streamone is also an enabling startup that hosts and streams videos for parties that do not want youtube to preroll their videos with advertisements. Their software is already powering all videos from The telegraaf and they hope to help many other publishers as well.

Photo's: From startup team (fair use)