YES!Delft today announces a partnership with an impressive list of (international) corporates to facilitate innovation. New partners include law firm Bird & Bird, Port of Rotterdam, technical servicer TBI, KPMG, consultants PNO and Aramco Overseas.
Through its experience with technology startups YES!Delft has built knowledge in how to accelerate innovation. The corporates are looking to the Delft-based incubator to connect them with startups and improve their own rate of and exposure to innovation. "To us YES!Delft is the ideal place to spar about and work on innovative ideas", says Piet-Jan Heijboer, director at TBI. "The entrepreneurial culture in the building is contagious. The current markets ask for a multi-disciplinary approach and innovative solutions, with rapid implementation. Cooperating with startups fits this trend completely."
YES!Delft spent the past months exploring the needs of corporates in the field of innovation. "Companies are looking for rapid and open innovation models", according to Wouter de Bruijne, commercial Director at the incubator. "Startups know how these models function, which gets increasingly recognised by corporates, which therefore look for partnerships." This gets acknowledged by KPMG partner Edo Roos: "YESDelft! startups will for a source of innovation to us as well as our customers. We can also mutually benefit from each other's networks." 
TBI will use the partnership to launch its 2015 innovation competition, while Aramco is looking to co-organise a sustainable innovation event. The cooperation with Port of Rotterdam will lead to the Port Innovation Lab, which is looking to foster innovative ideas to make the harbor smarter, cleaner and better.  
YES!Delft startups should also benefit from the corporate partnerships. Besides potential clients and partners the corporates will also offer the startups access to expertise. Bird & Bird and PNO Consultants will advise startups within their respective fields of expertise. Bird & Bird partner Pauline Vos: "Cooperating with creative, young entrepreneurs will be an enriching experience to our international law firm."
Image creds: Huffington Post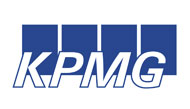 This article is powered by
KPMG is a global network of firms providing Audit, Tax and Advisory services. KPMG has a global Innovative Startups initiative. The team in the Netherlands is led by Daniël Horn and Ghislaine Bowier and aimds to bridge the gap between corporates and startup.
Large organizations do need startups to accelerate innovation and there is great value for companies that success to tap into the speed, focus and applied creativity of startups. KPMG helps large organizations worldwide to find the right startups and develop new products and services. The team helps large organizations with their innovation strategy and supports the setup of successful collaborations.
Meanwhile KPMG Innovative Startups develops new products and services with startups, primarily in the data & analytics and fintech space. In the venture program technology companies work directly with KPMG service lines to create new sustainable value for business worldwide.
If you have a startup and you would like to explore the synergies with KPMG, click here. If you like to learn more about events and activities of the team, follow the Linkedin Innovative Startup page.