Last Tuesday Adyen surprised everyone by announcing that they have announced a monster amount of funding: 250 million dollar, more than 100 times the typical Dutch funding round. This is a great step not only for Adyen but also for the Dutch startup scene in general: The Dutch economy needs successful example like Adyen to show that you can grow companies from Amsterdam.
Adyen is a payments service provider company that arranges payments for many shops, mostly online but also offline: clients include Facebook and Airbnb. The company started with online payments in 2007 but is now an omni-channel provider that also supports instore payments. We interviewed Roelant Prins, chief commercial officer of Adyen, at the beginning of 2014 about the early days of Adyen. Adyen has offices worldwide but their main office is next to the central station in Amsterdam.
Funding rounds are often classified in series or rounds. Most funding rounds for Dutch startups are below € 1 million and are called pre-seed, seed or angel rounds: only insiders and informal investors participate. The first round above € 1 million and/or with professional venture capitalists participating is called the series A round, and any follow up rounds are called series B, C etcetera. Adyen did their first official A round in June 2014, when they raised € 16 million. This is therefore Adyen's round B. The investor in the previous round in June was Felicis Ventures. The main investor in this round was General Atlantic, with additional participation from Temasek, Index Ventures and again Felicis Ventures.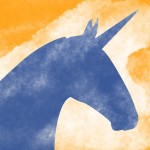 The round is noteworthy because the company is valued by the outside investors at 1.5 billion dollar. The 'official' term for a company growing from a startup to more than one billion dollar is a unicorn: something everyone is looking for but may not exist. This round has made Adyen one of the few Fintech unicorns and has drawn international exposure from for instance Wall Street Journal. Hopefully this example will settle the debate: Startup unicorns are born and raised in Amsterdam.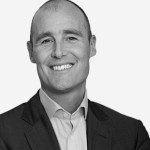 Another interesting fact about this round is that the round is probably redundant. Adyen only has 224 employees and a healthy cash flow, so they probably have not spent all € 16 million from the previous round. They could lower their prices to zero and still pay all salaries for the next 8 years. The money from this round probably has strategic value. Part of it is returned to the founders and early employees to decrease their personal risk. Another part is used for funding growth, mostly in Asia according to the press release. The rest of the money is probably not used at all, but just sits in the Adyen bankaccount to provide stability. "We are buying trust" said CEO Pieter van der Does in the Dutch FD. "we work with large partners in the payments process and these partners want us to be as stable and secure as a bank".
Adyen has been a firm supporter of the Dutch startup scene, for instance by sponsoring Startupbootcamp NFC and Contactless and by working as a payments provider with startups such as CashorCard. We hope the additional funding helps them to continue to do so.

Image: from press release