Many news media have a bias towards startups in the spotlights. On StartupJuncture we aim to cover all startups, without any bias and have therefore created an end-of-year list of startups that we wanted to cover but did not cover yet: Avular, Appmachine, bunq, Cohere, DoBots, Tom Kabinet and Upp energy.
The mission of StartupJuncture is to cover all Dutch startup news: we want to give readers a full overview of the Dutch startup scene, focussing on all areas, all regions and all startups regardless of strategy. Perfect coverage, or even unbiased coverage, is however impossible due to the daily rhythm of a newsroom: there is a natural tendency to focus on startups that are located close to other startups, startups that are raising funding, startups in accelerators or startups that actively participate in competitions. With this article we want to rectify this imbalance and give the readers a better balanced view of the Dutch startup landscape. Even more than that, we want to celebrate those startups that make their own way: The following startups show that it is possible to work from a remote location, do without funding rounds and just work on your product. It is just a starting list: if there are more startups that we did not cover yet but that should be covered here, let us know.
Avular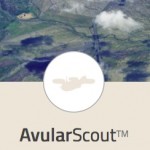 Avular is one of the startups in the 2014 class of SBC HightechXL accelerator. This accelerator program based in Eindhoven is looking for high tech companies: startups that not just develop software but are building real devices. These high tech startups are much harder to found, because of the high capital requirements. The satrtups typically need millions for a first prototype. Because these startups are often preproduct and prerevenue we have not covered these startups as often as we should. We picked Avular for this list because they make drones: they are an integrator of unmanned aerial vehicles: a billion dollar market. We are looking forward to see them on the demo day on Feb 6th.

Appmachine
Appmachine is located remotely: far away from any distractions of the major startups scenes in Heerenveen, Friesland, North of The Netherlands. From this location, under the leadership of serial entrepreneur Siebrand Dijkstra, they have been silently building up a serious business: after two years of secret programming they went live in june 2013 and until now they have served 120 000 customers in 140 countries. The company has 38 employees and offices in San Francisco, Sao Paulo and Hamburg. The headquarters are still in Heerenveen.
bunq

bunq.com is one of the few startups that still believe in secrecy. They launched in 2013 under the name Project Clear, recruiting people to do something very cool. No further details were announced. In Otober 2014 it was revealed that they have obtained a banking license (nr. 824) , so it is safe to assume that they will do something in Fintech. The Bunq headquarters is at Amsterdam Sloterdijk, in the Busitel building. StartupJuncture has spend many hours in their elevator trying to find out what they are up to, but has learned nothing else so far. To quote one of the Fintech entrepreneurs we asked whether they knew what bunq is up to: "I cannot tell you anything. We had a meeting, we signed an NDA, and that is all I can tell: their NDA is pretty strong.". We are looking forward to see if and what they will do in the next year.
Cohere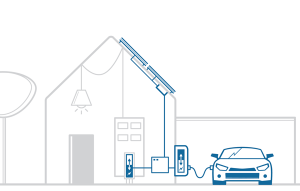 Thanks to several generous government subsidies, The Netherlands is a leading country for electric driving. Some companies like Tesla focus on making the cars, other companies try to fix the whole infrastructure around electric driving: The electrification of traffic poses many new challenges that startups can benefit from. Cohere in Delft is one of the companies that has a solution. They offer smart charging stations that are needed by anyone with a Nissan Leaf, Tesla or other fast-charging car that want to charge at home, for instance with their own solar energy. The company silently launched their Maxem charge station in august and offially launched the product and new website in December. The company is part of  Klimate Kic
Dobots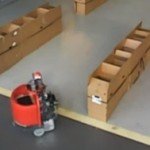 Dobots.nl is a research company into Robotics, internet-of-things and analytics. The company is based in Rotterdam and has received investment from Almende investments. In May 2014 the company was awarded the 'Best European Startup' award at Robot Launch, an initiative for robot startups. Although the robot is not a speed demon yet, it is interesting to see a Dutch company building real robot applications. Let's hope Almende and DoBots succeed in making Rotterdam a robot capital.
Tom Kabinet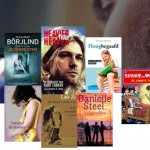 Tom Kabinet is one of those few disruptive startups that is not afraid to fight legal battles to protect the rights of consumers. They offer a trade platform for secondhand eBooks: anyone can resell their ebooks to other people, just as you can with any other goods. Tom Kabinet started in May 2014 and was immediately sued by the major ebook providers. Tom has won their first lawsuit: the judge ruled in July 2014 that she could not find any reason for immediate action against Tom Kabinet, as the service does not cause major hazards or life-threatening issues. In November 2014 there was a second lawsuit that allegedly was not in favour of Tom Kabinet. Nevertheless Tom Kabinet is still going strong, participating in Startupbootcamp and will hopefully continue to disrupt in 2015.
Upp Energy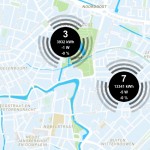 Uppenergy is another silent Internet of Things startup with unique technology. The company was started to create a virtual solar power plant by combining many individual panels. From this long term plan they pivoted to creating the most accurate real time power generator and consumption meters. These meters are already in use in many solar lease constructions and are also one the secret ingredients in the Wasbundles proposition: these power meters are so accurate that they can be used for analysing washing machine performance. Uppenergy is located outside any incubator in Utrecht.
Image credit: Ed Suominem