Do you have ideas on what the new StartupDelta initiative should do? The team of StartupDelta is inviting all founders to share their view in 6 Meetups in 6 different cities on January 14th and 15th.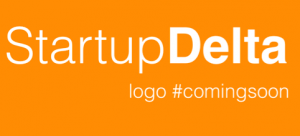 StartupDelta, the new Dutch initiative led by startup envoy Neelie Kroes will start in January with their mission to position The Netherlands as the place to be for European Startups. StartupDelta is a public-private partnership between the Dutch government and several private partners.
The Startup Juncture foundation has received a grant from the Ministry of economic affairs that will be used for developing the StartupDelta community portal. To make sure this will become truly a community portal, six meetings are held to gather input from startups on what the portal should offer. The meetings are held throughout The Netherlands, making it a true road trip for the team: Amsterdam, Rotterdam, Eindhoven on January 14th, Groningen, Twente and Utrecht on the 15th. We hope that at least one meeting is near enough for any startup to attend.
The current ideas for the portal are still wide open. The StartupDelta team has looked at many of the existing initiatives for inspiration, such as Startup Chile, Digital New York city, the Canadian startup London and of course to existing community tools such as Angellist, that already has a lot of Dutch startups featured. A decision also needs to be made about the current StartupJuncture resources list (this information will probably be included in the portal) and also about current startup overviews such as Founded in Holland and  DutchStartupDatabase that can either become part of the portal or will be developed independently. Ideas under consideration include information on finding startups, finding investors, Dutch business regulation in English, events overview, referring to startup job boards.
The meetings are announced in a special StartupDelta meetup group, that is open for anyone involved in the Dutch startup ecosystem to join. The following meetings are scheduled.
Wednesday January 14th:
Thursday January 15th:
The input from these meetings will be used for the 1.0 version of the StartupDelta portal that should go live around april 2014. If you have input but cannot attend, you can share the information directly with the team by email Samir Saberi (samir@startupjuncture.com), Irene Rompa (irene@startupdelta.org) or Sieuwert van Otterloo (sieuwert@startupdelta.org).

Photo by Luke Price @ Flickr