This thursday (January 15th) the new coworking space B.Amsterdam kicks off 2015 with a new year event, which will include several masterclasses and workshops, a massive laser game and of course drinks. We are looking forward to this first of hopefully many community building events in 2015.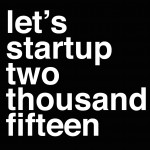 B.Amsterdam is one of the newest startup spaces in Amsterdam. Amsterdam has never lacked office space, but the available space was always scattered through the whole city. Many startups found the spaces they wanted (to give some examples: we have heard positive stories from startups about Boven de Balie, Rockstart, Spaces and The Startup Orgy) but all these places have tens of desks, not hundreds of them. B.Amsterdam as a co-working space adds value by having more scale to accommodate larger events.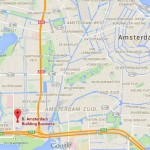 In order to achieve scale, B.Amsterdam had to go out of the city center: They are housed in the former IBM headquarters, a large black cube located in the southwest of Amsterdam near the highways A10 and A4. In this once almost-forgotten building, B.Amsterdam created a modern new environment that offers a very vibrant and creative mix of coworking spaces, offices, event rooms and a photo studio. You can even use a 3D scanner. The building has a rooftop garden and a restaurant will open on that same rooftop later this year. Plus, for those founders that have company cars, B.Amsterdam has an amazing one thousand parking spaces.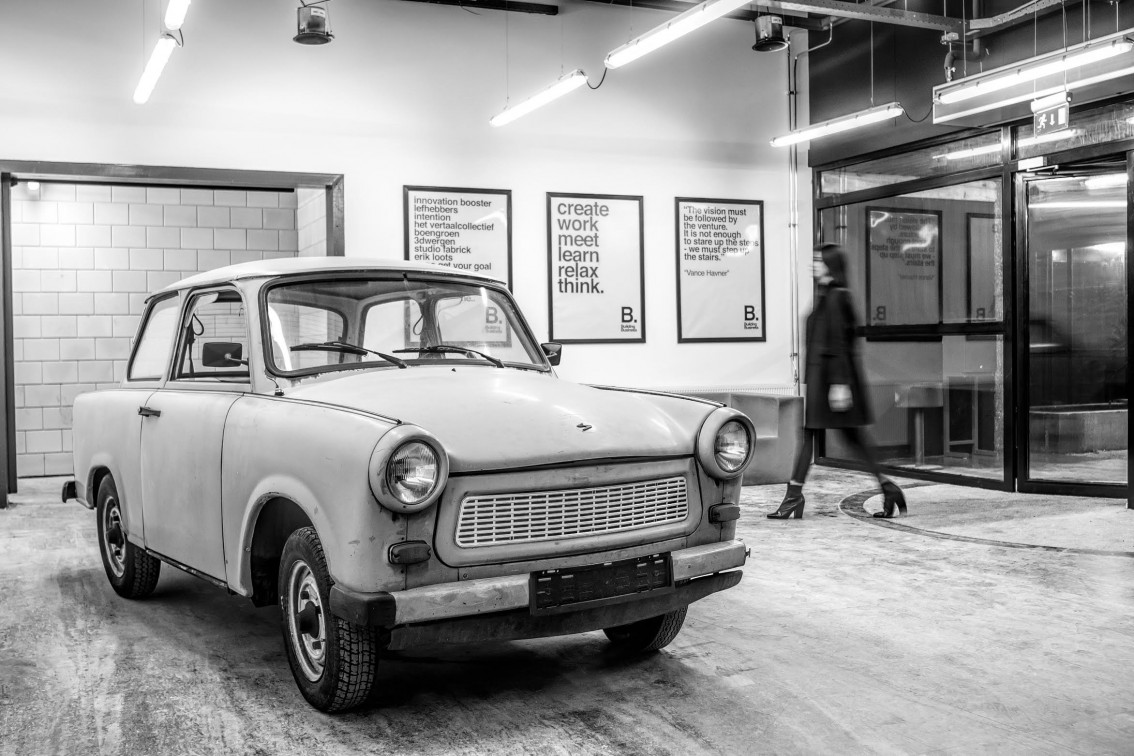 To celebrate the new year, B.Amsterdam organises Let's start-up 2015, an event to bring together the Amsterdam startup scene. It is an open event with sub events by many participating parties: from Sprout to Deloitte to the Amsterdam city council. The program starts from 15.00 with workshops and ends late:
15:00-18:00 Sprout Startup of the year contest (invitees only)
16:00-18:30 Teamacademy masterclass storytelling and pitching
sign up at marije@teamacademy.nl
Learn the basics of storytelling and marketing from Dutch TV and marketing personality Halar Alariachi. Then practise pitching with the help of a coach and take the opportunity to present your pitch to the crowd.
17:00-18:30 Upstarter participative theatre
sign up at Weebly
Workshop with the theme 'job hunting'. Aims to help starters find a job in Creative Business and tries to connect the world of job hunters with the word of startups.
17:00-18:00 Professional Rebel Inspiration Tour
The founders of three startups will be present to answer all the questions you have always wanted to ask them. (sign up at simone @professionalrebel.nl)
18:30-23:00 Let's start-up 2015 new years drinks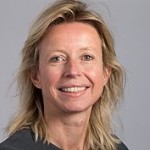 Opening by Kajsa Ollongren, vice mayor of Amsterdam, and other speakers. Designer Bijdevleet opens his new gallery, Deloitte's fast50 network will be present, several DJ's will play their tunes, while everyone can have a drink and grab a bite. A food truck from Thrill Grill will be present. And, last but not least, a 3.000 m2 laser game arena will be created.
Attending the Let's start-up 2015 new year's drinks is free and includes two drinks. The laser game cost 50 euros per team.
Application for the new year's drinks and sign up for the laser game can be done here. With or without the laser game, it seems like there will be a lot of interesting things going on, the 15th of January at Let's start-up 2015. So, be sure to be there, at B.Amsterdam!

Black&white photo's were taken from B.Amsterdam website