Groningen startup Crowdynews announced today that they have closed an investment round to finance their global growth. The investors are the Dutch Inkef Capital and Singapore Press Holdings.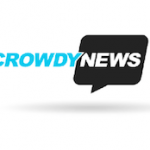 Crowdynews is a platform that gathers and filters relevant social media content and posts it in real-time next existing stories. The startup was founded in 2010 by Edwin Kuipers and Jeroen Zanen and aready has 47 employees. The company is already internationally active: current customers include Chicago Tribune, Washington Times, El Pais, Sport.es, NBA, The Malaysian Insider and Dagblad van het Noorden, the regional newspaper that broke the news about the funding round . Dagblad van het Noorden for instance uses the service for a specialized festival dashboard for the Social Sonic festival.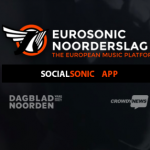 Crowdynews is especially happy about the international network of the new investors. "Inkhef is a great fit since they are specialized in investing in tech companies. SPH has a great network in the Asia media sector. We want the whole world as customer and the knowledge and relations of our new investors should help us", according to Edwin Kuipers and Jeroen Zanen.
Even though € 2.5 mln is a serious amount of funding, the founders hope to go even further and have already discussed further rounds with their new investors.

Image credit: Crowdynews