The city of Amsterdam aims to be in the top three of European startup hubs by 2018. To achieve this, the city invests € 5.2 million in a multi-year startup program. This Thursday (january 15th), the city council presents the action program 'StartupAmsterdam'.
The action program StartupAmsterdam is developed by the Amsterdam city council, together with the Dutch ministry of Economic Affairs and Startup Delta. The goal of the program is to make Amsterdam a more attractive place for local startups to grow and for international startups to settle. Twenty-five established companies in the Dutch capital will also collaborate in the program.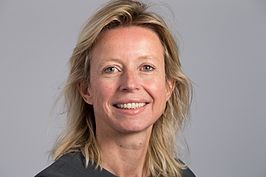 Kajsa Ollongren, Municipal executive board member Economic Affairs and Vice Mayor, sees Amsterdam as one of the future top three cities in Europe for startups to grow. In 2018, Amsterdam should be as much of a startup hub as London and Berlin. She acknowledges that the presence of fast growing (technological) startups is essential for the economy of a city.
An important part of the program is the establishment of 'Startup & Coding Academies' where talented entrepeneurs will be trained to become software developers. Some 150 new developers should be trained each year. Training can start at an even younger age though: another idea is to teach programming and coding to kids aged 8 to 12 in primary schools, as well as to add these subjects to the curriculum of secundairy schools and universities.
500.000 Euros will be used for 'Online startup job advertising' to help small startups distribute their job ads and find much-needed talent on the international job market. The program also includes plans to attract more venture capital to Amsterdam, and to organize more technology-related events and fairs. Examples are Capital Week Amsterdam / Capital on stage, TechChrunch Disrupt EU, Maker Faire and Wearables Wednesday. Eventually, parts of the city should be designated as startup-friendly development projects. The former navy terrain Kattenburg, where Startup Delta is housed, can probably be see as the first such example.