Amsterdam based storage startup SpaceBoxx was launched yesterday and is also being funded from now on. Investors invested a total of 1 million euros in the startup. The company offers customers full-service temporary storage, also known as valet storage.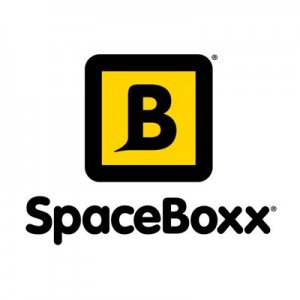 SpaceBoxx, founded by Peter-Jan Hulsebosch, offers customers temporary storage space. Existing storage space units of company City Box are used and customers can rent parts of it. SpaceBoxx provides the logistics: they drop off empty (reusable) plastic boxes and pick up the full ones. For the boxes, SpaceBoxx has an agreement with BeeBoxx, another company Peter-Jan Hulsebosch founded. Stuff that's in storage can be followed with an app and can even be shared with friends.
As was announced in FD, a collective of investors has invested a total of 1 million euros in SpaceBoxx. Some of the investors are Michiel Muller (Fashiolista, Tango, Route Mobiel), Marc Schröder (Tango, Route Mobiel), Maarten Beucker Andreae (TTY internet) and Marijn Muijser (Booking.com). Founder Peter-Jan Hulsebosch keeps a mayority of the shares.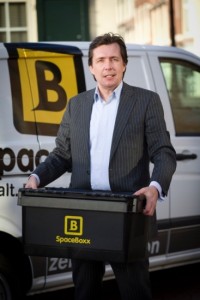 SpaceBoxx is an Amsterdam startup and as such will start its services in the Dutch capital. Within a year, SpaceBoxx wants to expand to at least ten other cities in The Netherlands, followed by Belgium and possibly London. It seems like SpaceBoxx is in a hurry! This can be attributed to the interest that foreign companies have shown in the market of temporary storage. Especially SpaceWays, a German company founded by internet investment fund Rocket Internet, seems to be ready to expand to The Netherlands. Rocket internet has already registered a Dutch web domain and has the potential to be active on the Dutch market within weeks. In the USA, companies that are offering similar services are MakeSpace and Boxbee, which are expanding rapidly and are attracting millions of dollars in venture capital.
The target market of SpaceBoxx's services is mainly people with limited living space. The new concept provides people with a cheap and easy way to store things they might use only once or twice each year or maybe just in the summer season. A box (52 litres) of Christmas decorations or summer clothes can be stored for 4 Euros a month, while storage of skiing equipment or a bicycle costs 7 Euros a month. SpaceBoxx garantees to pickup or deliver the goods within four hours.

Photo's: SpaceBoxx