Real-time trend analysis platform Bottlenose has raised an undisclosed amount of capital funding from a group of investors led by KPMG Capital. Though the Series B financing is not closed, Phil Ressler, President of Bottlenose, said to StartupJuncture 'it's fair to say that this round of financing is led by KPMG Capital.' The company will issue an announcement with details on the complete list of investors when the round is closed.
Upon asking more details about the deal Lee Gregory, Investment Director of KPMG Capital said in an email that KMPG is not disclosing the amount of investment 'but it is a substantial stake.'
Bottlenose was founded in 2010 by American entrepreneur Nova Spivack and Dutch programmer Dominiek ter Heide. Spivack leads global operations and sales from Los Angeles and Ter Heide leads the development team from Amsterdam as the company's CTO.
The company analyzes real-time social media and business data to help the global top 1000 companies to identify, anticipate and monitor the trends that drive their businesses. Bottlenose uses natural language processing, sentiment analysis, statistical algorithms, data mining and machine learning heuristics to determine trends.
The company measures around 72 billion messages in real time every day on Twitter, Facebook, Tumblr, search engines, as well as on TV and the radio.
This, the speed and the volume that the Bottlenose platform is able to handle is exemplary according to Gregory. But what makes Bottlenose even more interesting as a startup to partner with is 'the enormous potential for applying the same core technology to a variety of other data streams' said Gregory. "It's use is thereby extended to a virtually limitless array of critical business issues." This array of critical business range from threat intelligence, forensic investigations, cyber threat detection to competitive intelligence and customer growth analytics.
Explaining the choice for Bottlenose, Gregory said that other companies in the emerging area of trend intelligence are 'not yet technically equipped with or prepared to address' it at the scale that Bottlenose does.
The funding raised, concerning most likely many millions, will be used to expand the commercial applications of the company's Nerve Centre™ technology and to expand the number of data sources that plug into the platform and its functionality.
The focus of KPMG on a broad spectrum of uses cases of Bottlenose's platform resonated with the company's vision explained Ressler. "Unlike many investors who were focused on vertical market or "functional vertical" technologies, we found KPMG Capital to have broad interests in real-time analytics for a wide variety of enterprise functions where high-motion, time-series data contains insight for – or affects – operations horizontally", he said. "Our agenda to diversify our data inputs and analytics to illuminate streaming data of every kind perfectly aligns with KPMG's need for breakthrough advantages in real-time analytics, and vice-versa. We found resonance with KPMG Capital from the first meeting."

Photo by Pieter van Marion (creative commons via Flickr)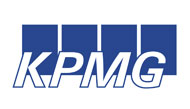 This article is powered by
KPMG is a global network of firms providing Audit, Tax and Advisory services. KPMG has a global Innovative Startups initiative. The team in the Netherlands is led by Daniël Horn and Ghislaine Bowier and aimds to bridge the gap between corporates and startup.
Large organizations do need startups to accelerate innovation and there is great value for companies that success to tap into the speed, focus and applied creativity of startups. KPMG helps large organizations worldwide to find the right startups and develop new products and services. The team helps large organizations with their innovation strategy and supports the setup of successful collaborations.
Meanwhile KPMG Innovative Startups develops new products and services with startups, primarily in the data & analytics and fintech space. In the venture program technology companies work directly with KPMG service lines to create new sustainable value for business worldwide.
If you have a startup and you would like to explore the synergies with KPMG, click here. If you like to learn more about events and activities of the team, follow the Linkedin Innovative Startup page.