On January 20th, the finals  of 'Haagse Vernieuwers' award took place in The Hague. The awards, installed by the city of The Hague to promote the creative sector went to Seepje (biological washing), Visuele Voorwaarden (Internet privacy) and GreenFox (energy efficient lighting).
The 'Haagse Vernieuwers' award (the Hague innovators) is aimed at strengthening the creative sector: the award offers a total of 30.000 for the winning initiative and several other prizes for the runner up. From the 62 contestants, six made it to the finals and three companies ended up as winners.
Seepje
Seepje is a natural and biological washing 'powder' from Nepal. The founders, Jasper Gabriëlse and Melvin Loggies import and sell the peels from the Spindus mukorossi fruit. These peels contain natural detergent and can thus be used as a natural washing powder. Their product has been in use for centuries in Nepal and is now brought to The Netherlands. It can be bought online and already at 150 sales points.
Visuele voorwaarden
Visuele voorwaarden (visual terms and conditions) is a project of visual designer Lieke Beelen and legal entrepreneur Janneke Boerman (co-author of our post on startup visa). Their goal is to explain the terms and conditions of common websites in an easy to understand way using images. This way, users are better informed and can make better decisions regarding what they want and do not want to share online. Their first goal is to translate the terms and conditions of Facebook. If other companies are interested in having their T&C visualized, visuele voorwaarden could grow into a business.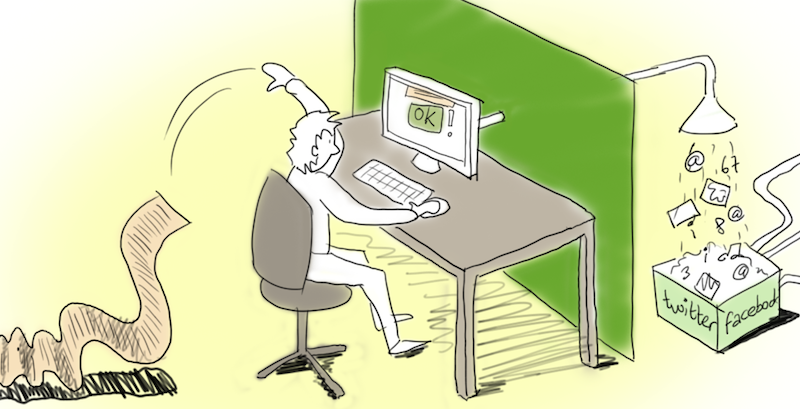 GreenFox
GreenFox is a company that replaces current light bulbs with energy efficient alternatives, saving money in the long term. What makes the company unique is that they employ people with minor disabilities, that would normally not easily find a job, to make the replacements: the company is thus not only green but also socially responsible.
The original goal of the city of The Hague was to strengthen it's image as the city for creative startups. The selection on winners however shows that startups are not bothered by city limits and sector focus: The award winners show the diversity of The Hague, with green, social, legal and many other startups.
Image from Omroep West