StartupDelta, the initiative to promote and improve The Netherlands as a startup hub, has announced one of their main advisory boards: an International Circle of Influencers (ICI) . The circle consists of startup-ecosytem builders from outside The Netherlands, investors, corporate CEOs, former founders and Dutch politicians.
The goal of the circle is to provide expertise and to challenge existing policy frameworks. The circle consists of, next to Neelie Kroes and Constantijn van Oranje, 14 independent members. The formation of the circle was started in November last year when Neelie Kroes accepted her role as Special Envoy in November, but was only announced this week. The circle is intended to meet a few times a year to coordinate their actions. It is an informal network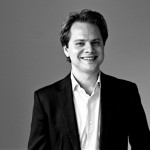 We asked Robert Verwaayen, one of the investor members of the circle, how he would like to see the Dutch ecosystem develop. He emphasized the need for a healthy continuous cycle of creating new companies: " When measuring the health of the ecosystem, it is important to search for a 'positive feedback loop': A cycle where entrepreneurs create companies, make it big and invest back into the ecosystem as either an angel investor, company mentor or as a serial entrepreneur hence building the next generation of successful companies and so forth. 
When I look at the velocity of the Dutch positive feedback loop, the time between big outcomes is a bit slow. For example, TomTom went public in 2005. The next billion dollar tech company was Adyen, who reached that stage in their round in 2014. So roughly speaking we are operating at a rate of 1 'unicorn' per decade. Of course measuring billion dollar companies is not by any means a defining measure of success, but I think we all agree we have much potential for improvement. 
To have the Dutch loop spin a bit faster we need a type of socio-economic lubrication. A term often used by sociologist in this context is 'social capital' and it describes how networks of people can better collaborate and share benefits when they operate on the basis of trust. A higher degree of trust diminishes transaction cost. We need a few 'tech maffia's' in our ecosystem that can wield a lot of social capital and operate at higher speeds. Silicon Valley had a close-knit group coming out of Paypal that subsequently created tech giants such as Youtube, Linkedin, Tesla motors, Yelp and yammer. I'm pretty confident we will soon see former founders and employees of Adyen, Takeaway, Booking.com, Catawiki, TravelBird, Mendix etc. create 50 new high potential startups over the next decade. "
This is a clear story on what the Dutch ecosystem needs to achieve, and hopefully the circle members can play their role in speeding this up. A positive aspect of the circle is its diversity: it brings together the corporate and the startup world and also international and local thought leaders. The only critique one can have on the current circle is gender bias: only two leading women (Sherry and Reshma, both international) next to twelve men. StartupDelta is however working on extending the circle further, and hopes to announce a few more members in the coming weeks.
The current circle consists of the following people:
International startup-organisations
Investors
Corporate CEOs
Ron Mobed – CEO, Elsevier
Feike Sijbesma – CEO, DSM
Peter Wennink – CEO, ASML
Entrepreneurs at former startups
Werner Vogels – CTO and Vice-president, Amazon
Pieter van der Does – Co-Founder and CEO, Adyen
Kees Koolen – Former CEO of Booking.com
Dutch politicians
Henk Kamp – Minister, Economic Affairs
Eberhard van der Laan – Mayor, City of Amsterdam
Rob van Gijzel – Mayor, City of Eindhoven (Brainport region)
StartupDelta
Neelie Kroes – Special Envoy StartupDelta  & Chair of International Circle of Influencers
Constantijn van Oranje-Nassau – Special Advisor & Vice Chairman of International Circle of Influencers