The process of a new business has been the same for decades, you write a business plan, pitch to investors, assemble a team, introduce a product, and start selling as hard as you can. Running a startup is a risky endeavor and at some point in this sequence of events you're likely to suffer a fatal setback.
Everybody has a plan until they get punched in the mouth ~ Mike Tyson
A common pitfall most startups encounter relates to false assumptions. You can start building a product assuming that people/companies cannot wait to buy it once it launches. The odds are against you: as new research by Harvard Business School shows, 75 percent of all forms of innovation fail. In fact, initial assumptions rarely survive when a startup starts talking to potential customers. So before you create your business plan, validate your ideas first. This is where The Lean Startup methodology comes in.
What is The Lean Startup?
When we talk about Lean Startup, there are two names to keep in mind: Steve Blank set out to understand the world of startups, looking for the patterns in their best practices that contributed to their success. He translated this in his seminal books; "4 steps to epiphany" and "The startup owner's manual". Later, when his student Eric Ries began to apply Blank's findings to his own startup and help other companies to do the same, the Lean Startup methodology was born.
Lean Startup is comprised of two terms that deserve clarification; "Lean​" and "Startup​". Whereas Lean​ is an assembly line methodology developed originally by Toyota and is based on the premise of minimizing waste. The second part of the word Lean Startup is best described by two definitions: "A startup ​is an organization formed to search for a repeatable and scalable business model" ​~ Steve Blank and "A human institution designed to create a new product or service under conditions of extreme uncertainty"​ ~ Eric Ries.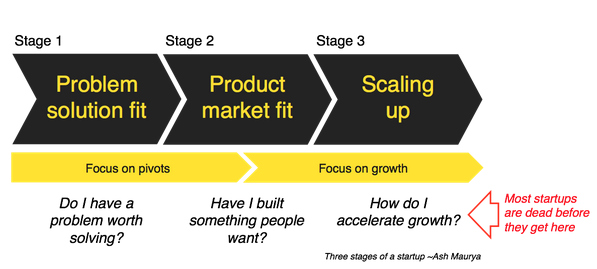 The Lean Startup methodology helps entrepreneurs minimizing waste while managing innovation/startup risks, under conditions of extreme uncertainty, while searching for a repeatable and scalable business model. As Eric Ries puts it: "The Lean Startup method teaches you how to drive a startup­: how to steer​, when to turn, and when to persevere ­and grow a business with maximum acceleration."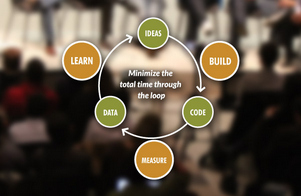 The limited budgets and other constraints force startups to put validated learning central to their temporary life. Validated learning is a term proposed by Eric Ries to describe the progress made when testing falsifiable hypothesis (fancy word for guesses) through one or more customer/user driven experiments. The Lean Startup helps to make data-informed decisions in contrast to normal gut-based decision making.
Practicing Lean Startup is something else?
In order to get you started with the lean startup methodology, we are introducing a series of blog posts guiding you through every step. We have seen firsthand, many startups and innovation teams try to implement Lean Startup. A lot has been written about lean, a slew of different books has come out. But practicing lean remains a challenge amongst entrepreneurs and intrapreneurs.
Not all authors on the Lean Startups provide us, practitioners, with a practical blueprint on the 'how to'. Especially for really early stage startups. This series is based on the five stages of the FOCUS framework, developed by Justin Wilcox to help (even the earliest of) startups prioritize their riskiest assumptions and achieve amazing learning speed.
Find early adopters – Learn how to find your innovators/early adopters, design experiments and get to know them by asking the right questions. Gets you out of the building really fast.
READ AS​: The story about how you fell in love & getting to know your date.
Optimize channels – Assess how and where you have found the early adopters and what patterns can you unlock to eventually optimize these channels and get more early adopters.
READ AS: ​Date frenzy!
Currency testing – Currency comes in different ways. In most cases the earliest of adopters will help you out while using your product (time), will refer you to others (reputation) or even pay to be one of the first to use your product (money).
READ AS​: If you like it you should put a ring on it!
Utility testing– Is the process used to determine whether you have solution-­fit for the problem your product is trying to solve and work towards product-market fit.
READ AS​: Keeping the promise!
Scale – When you have a product-market fit start with the first stage of scaling.
READ AS​: Spreading the love!
Why should you optimize the way you found your early adopters, if you're not sure who they are? And why scale when you do not have a product that is ready for further adoption? In conditions of extreme uncertainty learning how to steer is the only way to go forward.
Stay posted for our next blog, in which we will guide you through the essential parts of the focus framework. Help you find out what to build, measure, learn and get you to problem-solution fit and eventually product-market fit.
Most importantly, beyond all the buzzwords, Lean Startup is a mindset. We like to say at LeanUp: "Fail better, fail quickly".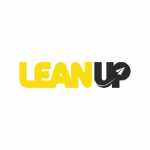 This Lean Startup series is brought to you by Douwe Wester and Edouard Dopper, startup coaches at LeanUp. Douwe is founder of LeanUp and one of the mentors at Rockstart. With the joint force of several startup founders, LeanUp trains and coaches startups and innovation teams to apply a series of startup methodology and help build corporate accelerators from the ground up.
Frontpage image by Wikimedia Commons