After the first week of entering the Pressure Cooker part of UtrechtInc's programme, six startups presented their idea for the incubator's community.
The Pressure Cooker is the second stage of incubation in UtrechtInc. During four months the startups learn how to make a scalable business model, look for its first users and customers, make a working prototype and take the first steps toward a company culture.
Meet the six new startups:
MRIguidance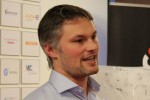 Founder: Peter Seevinck. MRIguidance offers a combination of hardware and software to monitor settings in MRI scans on the disease scoliosis. It's good to see an academic making it to the startup scene again!
BoldMindz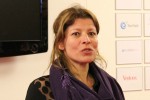 Founders: Rowan van 't Hoogt & Severin Ince (on photo). BoldMindz wants to create a tool to heal people from burn outs. The focus is on women at first, but the team doesn't want to count out other groups in the future.
Stoov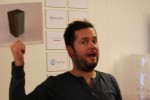 Founder:Teun van Leijsen. Stoov is heated cushion for guests of restaurants with terraces or churches. Instead of putting a heater on all day, which is very expensive and not eco-friendly, Stoov goes on when you sit on it and goes off when you aren't. The cushions will be charged with a special charging station.
Pick This Up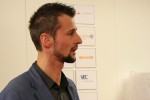 Founders: Steven Reiz, Jelmer van der Zee & Arjen van der Zee (on photo). Pick This Up aims to build a social logistics network to tackle the problem of waiting for packages ordered online. When commuters travel, they might as well deliver some packages along the way. An algorithm calculates how much the driver gets compensated.
TestToolFactory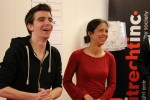 Founders: Jori Ramakers & Marielle Winarto. TestToolFactory provides tools for automated test execution. The startup claims an enormous decrease in test time: for example they spoke of 150 hours of testing in only 12 hours. Heard from the audience: 'When is Google going to buy you?'
SpeakUp VR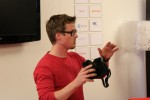 Founders: Peter Blomsa (on photo) & Rohan van de Blaak. Who isn't a little bit nervous when presenting on stage? SpeakUp wants you to train your presentation skills in virtual reality. With an Oculus Rift headset users can see an audience giving you feedback. The system will measure things like voice, body language and heartbeat.
Bonus: Senfal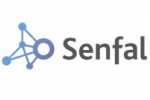 Founders: Hubert Spruijt & Sander ten Kate. The team of Senfal unfortunately was not present. The startup develops an algorithms for energy companies to make storage of energy profitable.
The pitches, no longer than 2 minutes, were answered with questions from a very eager audience of graduates and incubated startups. Lets see in four months if the new batch payed close attention to their feedback!