Storecove, an Amsterdam based startup that uses email rerouting in order to manage all purchase receipts, just closed a 150.000 euro funding round with convertible notes.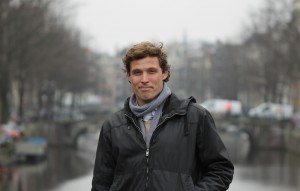 The founders of Storecove are three experienced entrepreneurs: Dolf kars (image), Willem Stemfoort and Michael Riviera have previously founded Videostrip, an online video advertising company which they sold to RTL Nederland. End of last year they started thinking about a new business, and started the initial customer interviews that have led to the purchasing management startup Storecove: the interviews indicate that many companies spend too much time sorting out invoices.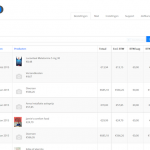 The solution that Storecove provides is email-based: Storecove provides users with a new email address (user@storecove.com) that they should use in all webshops and services that will send them online invoices. The platform scans all mails received to check if they are invoices, and if so the invoice details (e.g. tax) are extracted and stored in order to generate complete overviews. The emails are then forwarded to the user's regular email address. The advantage of this approach is that Storecove is not dependent on the participation of specific stores: users can decide to use Storecove for a supplier (say bol.com) and Storecove implements the invoice recognition patterns for that supplier, without having to wait for permission.
We asked Storecove about their recent funding round, and specifically about their strategy: why convertible notes, and did they use one of the standard platforms? "We decided to use convertible notes because it solves the valuation problem. We have, from our previous company, a large enough network of friends that would like to invest in us, based on what they know about the team. Since we have only just launched, it is hard to value the company. With convertible notes they have a guaranteed discount".
CEO Dolf Kars emphasizes the Lean Startup methodology that is used. "Even though we are experienced entrepreneurs, we like to learn from the experience of others. We are trying to do it "by the book." StartupJuncture asked the team of Storecove for their Lean reading list. "We used the following book, in this order:" 
The Lean Startup
Lean Analytics
Running lean
Hooked
Traction
Crossing the Chasm
Lean
The email-forwarding solution was also chosen since it is Lean: The benefit of intercepting emails is that it allows for a concierge model: if an invoice email is not recognized immediately, the Storecove team can fix the issue by hand in the back-end.
Part of being Lean is to test the market early by searching for paying customers early: in january, when the funding round was organized, Storecove already had five paying customers. They are using the funds to expand the team and are looking to increase the customer base. For instance with office managers that would like to have their invoices managed in a better way.
The use of convertible notes by Storecove is part of a larger trend in the Dutch startup market: it seems that it has become easier for startups to raise pre-seed funding in the Dutch market. Several startups like Storecove have done this independently, and several other startups like Live on Demand, Undagrid, Bundle and Plot projects have completed convertible notes rounds on Leapfunder.

Photo credit: Storecove