GUESTPOST – In October 2014, Dutch recruitment startup Vicancy made a bold move by relocating half of their team to Bali, Indonesia. Was it worth it? Now, six months later, it's time to find out. Pieter Moorman, CTO at Vicancy, shares his experiences.
Can you shortly explain how you and your team ended up working here in Bali?
We believe that it's the people that determine the success of a company. A half year ago Vicancy was in need of two highly skilled software developers. But the demand for these guys is high, which makes them really hard to find. We figured that if you want to hire exceptional people, you have to run your company in an equally exceptional manner. We didn't have a lot to offer in terms of payment, so in May 2014 my co-founder Loet Rammelsberg and I came up with the idea of relocating to Bali. We decided to just give it a go, posted the job on a landing page and and see who would apply. We ended up getting a lot of attention and a lot of skilled people applied for the position. Only after that did we realize that we could actually pull this off. So we did some testing to select the best two freelancers and after a lot of Skype-calls, we invited them to visit the Netherlands to meet the rest of the team. That was a final check to get everyone on board before the three of us moved to Bali in October.
How long did it take you to make the transition?
Creating the landing page was the easiest part. We wanted to be sure it would be a good fit for both sides, so the actual hiring process did take some time. We needed a few weeks to filter through all the applications and get in touch with high potentials. Overall it took about two months from posting the job to actually hiring people. We found it important to bring the team together beforehand so they could get to know each other in person. If you include the meetings before and afterwards, then it took us about three months to set the whole team up. Perhaps some companies could do it faster, but again; it pays off to be thorough before hiring someone.
What happened when you first arrived in Bali?
Before we actually moved half the team here, I went to Bali in the summer to prepare and check for basic things, such as internet, housing, visa's and legal stuff. My main learning was that most are easy to fix or will work out once you are over there.
Where would be a good place to start from if you are running a startup?
We live in Ubud, which is in the centre of the island. Because it is higher above sea level, it tends to be a bit cooler and more humid than the rest of Bali. The reason we set up shop here, is that this is the place where the most interesting people are. Not only entrepreneurs, but also artists, hippies, and all breeds of 'digital nomads'.
Also read: Top 5 reasons to be a digital nomad
What about housing?
You don't really have to prepare a lot before you come here. Just take a cab from the airport and get a cheap hotel to start off from. You can stay in a decent hotel for as little as $20 per night including breakfast. Once you're set up, then you can go villa shopping.
Villa shopping?
Yes, that's like a pastime activity for foreigners here. You either live in a villa or in a hotel. There are plenty to choose from. It's cheaper to rent a villa for a year or longer and pay up front. But most people, like me, prefer the flexibility of short-term rent. A villa will cost you around $400-500 per month.
What does your day look like?
We are doing product development here, so we share a villa and work from there. We have our own cook, so when I get out of bed, I can just get to work instantly. Besides the pool and the occasional wildlife, there aren't many distractions. After work is done you can decide what you want to do. There are lot's of activities to participate in, such as yoga sessions, surfing and diving or going for a hike in the mountains.
What about the facilities? How's the internet connection for instance?
The internet speed is good enough. Not as fast as in EU/US of course. We recon you need at least 10MB to work smoothly. The internet can get a bit unstable when the weather is bad. But you can get a proper data plan for your phone, which works fine. Hubud is a well known coworking space in Ubud, where 50-60 people share a large bamboo building. Some actually run their business from there.
Assuming I wanted to start a business from Bali. Do I have to register before I go?
Officially you do have to, but in practice you can get a normal visa, hop on the plane, open your laptop and just get to work. There are different types of visas. I use a tourist visa, which you can get on arrival and then have to renew it every 30 days.
Can you give an estimate on the monthly cost of living in Bali?
I would say $1,500 as a base span and you can spend more if it suits you. The biggest unexpected costs for me where the flights for visa runs. So it's worth considering a proper work visa if you plan on staying for longer. Plus healthcare is pretty expensive here in Bali.
What's life without a little risk?
What about transportation?
The taxis are really cheap but when you live here, the motorbike is the way to go. Pretty much everyone has a small motorbike in order to get around.
One final word of advice for entrepreneurs that consider joining you in Bali?
In all honesty you don't have to be a dare devil to pull off a trick like this. Consider what your risks are, and in most cases you'll find that actually there's not that much at stake. In the worst case you take a flight back after a month, and the whole adventure sets you back maybe $1,000. In the more likely case things will work out great. For us it was a cornerstone decision to push forward both our company, our team and ourselves. After all, what's life without a little risk?
This post appeared first on the Vicancy blog.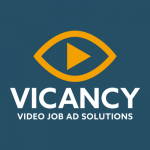 Vicancy is an Utrecht (and Bali) based startup that offers video job ad solutions for employers and recruiters.

Photo: Vicancy