LONGREAD – Last year Dutch startups raised a staggering €500 million euro's. Among them were Adyen, Elastic, Mendix and Peerby. The sharing economy startup Peerby raised €1.7 million from group of international investors led by XAnge. Here is the detailed and facinating story of the fundraising proces of a Dutch startup eloquently written by Franka Rolvink Couzy From Het Financieele Dagblad.
Sharing.
It's what the new style of business is all about. Airbnb shares apartments, Uber shares taxi's. As does Peerby: sharing anything you wouldn't mind sharing with others. The idea works. It doesn't however deliver any return yet. To tackle this problem, founder Daan Weddepohl has come up with a unique business model, for which he will need a €1.7 million budget.
Where is Anna?
Daan Weddepohl is squinting his eyes whilst peering into a crowed platform at Amsterdam Central Station in search for Anna. He gazes left and then right but no sign of Anna.
"Ladies and Gentlemen, the Thalys to Rotterdam, Antwerp, Brussels and Paris will be leaving in ten minutes from platform 15a"
Arriving late is not an option. In Paris eight board members of private equity and VC firm XAnge are waiting. He couldn't possibly enter the boardroom all by himself. They outright asked the founder of Peerby to bring someone along from his team.
He chose Anna, the Chief Product Officer. Her knowledge about Peerby's users, when they share and what they share is unparalleled. What started as friendly borrowing between neighbors after Daan's house burned down has evolved into more than just a website where people share their stuff. Anna knows that. She can see that Peerby's users feel good about sharing with the world; a feeling with strong social implications, something not to underestimate.
No. He can't go to Paris by himself. They complement each other extremely well. These past few days they have been preparing an hour and half long pitch, the lengthy version so to speak. For serious investors.
Daan's phone starts buzzing, startling him at first. It's a text from Anna. "WTF! the metro train has stopped. "If I don't make it, go ahead without me."
No, not now! Not when there's a €1.7 million investment at stake. With that kind of money Peerby will have a future for at least another 18 months. 18 months means there would be time for aggressive expansion in the United States and more importantly making profit for the first time.
He quickly texts Anna:
"'Shit! I'm on platform 15, at the IJ side, in the back. Come quickly!"
It can't go wrong. For 3 years they've been tweaking their business model. Daan thought at first that Peerby's users would ask to be paid for sharing what they owned. The same way Airbnb people are paid for renting out their apartments. But with Peerby it's been different: people would share their bicycles, drills or BBQ's for free.
Daan threw the homo economicus idea by the wayside and started thinking about a businessmodel that doesn't have economical motives at its base. From tests it was pretty clear that people wanted to insure what they owned. That will be it, the unique business model in the 'sharing economy'. If this works out, he will be able to publicly announce the first insurer in March. If this works out, he will be making history in Paris.
Anna again: 'The metro train is working again. Almost there.'
It's still possible, Daan thinks. She still has a few minutes. He boards the Thalys and goes on the lookout for the reserved seats. Not too long ago, he made the same trip to Paris. His first visit with XAnge. He asked for a €1.7 million investment for 20 to 30% in equity. In later stages people always bargain the actual percentage. It's how it was with Peerby's first investor, Sanoma Ventures. He got in contact with Sanoma through Rockstart, a Dutch accelerator that supports startups in their first thousand days and teaches them how to grow.
Of course, they were late for their Sanoma meeting as well. There were four of them anxiously waiting in the hallway of Sanoma's Amsterdam-West office, while the Sanoma board members were waiting for them in Hoofddorp. They looked pretty cranky when they eventually arrived an whole hour late. But it must've been a good pitch, because they still managed to get a seed investment of a couple of hundred thousand euro's. Anyone of superstitious nature would think of this as a good sign.
Anna is not thinking about last time. Her mind is fixated on the train to Paris. The train she has to catch. With her luggage in one hand, phone in the other, she's running up the stairs to platform 15. At the top she can see the train is still there which is a big relief. "Hold the train" she shouts to a Thalys employee. She suddenly sees that the doors have already shut. "Open those doors" she shouts again.
The train starts moving. Anna stops running. She's all shaken up from the stress and exhausted from the running. Her phone vibrates, a text from Daan: "We're on our way now, hope you made it."
"Dining with investors is quite the thing. Good food is a necessity but you don't want it to be too expensive"
Teary-eyed Anna texts Daan: "Missed it. I'm gonna reimburse my ticket and find a Starbucks so that we can Skype."
Daan reads the message, lets out a hefty sigh and opens his Mac. They've come this far. The first contact with XAnge was in the summer of 2013, with senior investment manager Nicholas Debock. After that Daan got an invitation to come visit XAnge in Paris and in the few weeks that followed Nicholas Debock visited the Peerby office in Amsterdam. They went out to dinner that time. Going out to dinner with investors is a different ballgame. You want the food to be good but not too expensive or they will assume that you're a reckless spender. In the USA it's very normal to just go out for sandwiches, but that won't fly with the French. They decided on Daalder, one of the best but affordable. Daan gazes out as they pass Sloterdijk station. If the board of XAnge acts out over a futile thing as being late, then the deal was doomed from the start. You either believe in Peerby or you don't, a missed train isn't going to change that.
He doesn't believe this will be the end though, Nicholas Debock is a big fan of Peerby. He said so himself during his visit to Amsterdam. It's caught his eye that there's people all around the world, like in the Netherlands, Belgium, England, Germany, France and even the USA who have started sharing. In all of those countries at least 60% gets at least one response when they ask other users for help. If a part of those hundreds of thousands of users insure their stuff for say a euro per drill, it will jumpstart the company. Debunk knows this, especially considering Peerby's exponential 500% growth.
The only task left at hand for Daan and Anna is convincing the other board members. And if that doesn't work there are always alternatives. Daan talks to investors all the time, three times a week sometimes. He's not the kind of guy to put all of his eggs in one basket. Besides, Sanoma has already clarified wanting to get back in the game. Two wealthy individuals from both the USA and Canada have shown interest as well. XAnge has shown interest for wanting to be the main investor. The others have not. Today has to work.
Daan grabs his phone: Anna. "I'll be on the next train, I'm at a Starbucks but I can't get through with Skype."
Daan looks at his Mac, "the connection is quite bad, try to send me the slides so we can go over them on the phone."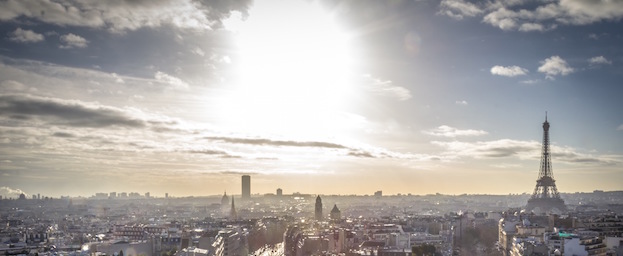 Paris
Daan is standing in front of a big desk at the Rue Tronchet, which is in walking distance from the Louvre. Gathered in front of him is the entire management board of XAnge. Two women and six men, Debock and CEO Xavier Girre included. The CEO used to work with transport and mail companies. Would he give something new like Peerby a chance? Every pitch has someone asking the hard questions. Would that be him?
Daan is 34 years old but an experienced pitcher. This is not his first pitch, he's done over 300 by now. He travels around the world to get people invested in their vision and to invest actual money. Sometimes the pitch will last 7 minutes, other times he's allowed a full hour to talk about his plans.
And yet he's feeling nervous. The board members barely responded to him addressing the fact that Anna is not present yet and will be running late. They're giving him blank stares, waiting for him to start his pitch. Daan is thinking about the text he got from Anna about an hour ago, saying that she'll be running late another twenty minutes.
At the Gare du Nord the doors of the Thalys open up. Anna jumps out. "Just walk out of the station, you'll run into taxis. You'll be here within half an hour." A text from Daan. She's got 5 minutes left before Daan will start his pitch. Hopefully the cab driver isn't afraid to floor it.
"The board looks at him silently. Daan is getting nervous."
Anna runs out of the station but is halted by a large crowd of women at the taxis. The flags of Fashion Week are abound in large numbers everywhere. Not now!
Anna gazes around desperately. A man with two motor helmets is approaching her. He gives her a helmet, "taxi?"
"I need to be at the Rue Tronchet as fast as possible", she says in French. You'll be there in less than fifteen minutes, the man responds. She can hardly believe it but she gets on the back of the motorcycle. The man drives off and it feels like's he's going 150 km per hour through downtown Paris. If this is the end, then so be it, Anna thinks to herself.
Daan has started his pitch at the Rue Tronchet. After addressing the Peerby timeline which is a short summary of the past 3 years, now it's time for some numbers. "We are at the start of the sharing economy" "Of the $20 billion that is being spent on sustainable consumer goods, 52% of the people who own these goods are willing to share. As the research done by the American media and technology-research company Latitude demonstrates.
Daan looks at the board members taking notes. Is this a good thing? There are investors who usually skip this part of the pitch. They're already believe that the 'sharing economy' will be a huge success.
At XAnge they should know this as well. They've already invested into five sharing economy companies. "It's possible to share all the belongings somebody has." Daan continues.
Two stories down Anna pays the motorcyclist 50 Euros, way too much for such a short trip. Does the man realize that startups are usually not well off? But she knows that this is not the right time to negotiate. She's already 9 minutes late, she needs to get inside.
"I used to have a lot of stuff of my own" Daan says as the boardroom door opens up. Anna storms inside, her long brown hair is totally messed up. She's gasping for air and is trying to form words, but she can't make a sound. Nicholas Debock gets up and offers her a glass of water.
"I'm really sorry for being late," Anna says, still short of breath. Debock laughs, so does Girre. "Are people really willing to borrow their belongings to others?" one of the board members asks. "Wouldn't they want money in return for that?"
Daan and Anna look at each other. So this is the one asking the tough questions. "We're quite a unique company" Anna responds. "People feel genuinely better about doing something good without a financial motive. To contribute to a better world and being part of a community. That's the incentive for using Peerby."
Whilst Anna is talking one of the board members looks at his phone. 'Can't he just listen?' She thinks to herself.
"We have discovered however that people do want to insure their stuff," Daan continues. "It works!" the board members yells and holds his phone up. Daan and Anna look at each other. What is he talking about?
"I've just asked for a sleeping bag and someone has already responded to my request." Everyone laughs.
"I've just asked for a sleeping bag and someone has already responded to my request." Everyone laughs.
An hour and half later the board members leave the XAnge board room. Daan and Anna fall down onto nearby chairs, they're completely exhausted. It feels like the end of a tasking test. "How do you think it went?" Daan asks. "I thought it went well, there was a good vibe. I think when I came in short of breath it was kind of an icebreaker. And how cool was it that the board member was able to instantly borrow a sleeping bag. Talk about timing."
"We'll send that Peerby user a thank you note this afternoon", says Daan.
The board room door opens up again. Debunk walks in, he's glowing. "That went well," he says. "Anna it wasn't an issue at all that you were a little late." 'It went really well. Your story was great. There was a little bit of a parting because you don't seem to have a working business model. But then Xavier said: "Facebook also didn't have a businessmodel." "We have never witnessed a marketplace that has amassed this kind of supply and demand.

New York
Daan is walking down 33rd street. He's in New York to talk with new investors. He wants to be prepared for the next step, if XAnge is in. The past few months have been a waiting game. The investor has communicated repeatedly that they are interested, but legal issues have prevented the deal coming to a close. It seemed like a problem for the French investors that Peerby is legally a British company: a lasting effect from playing their part with Techstars. This accelerator, similar to Rockstart in how it teaches startups to grow quickly, only works with Anglo-Saxon companies.
XAnge even sent a auditor to the Peerby office in Amsterdam to go over all kinds of data related questions. He went back with a positive report but nothing really changed. Daan walks by the Empire State Building when he receives a call. It's Nicholas Debock from XAnge. Daan is happy to hear from him. At the same time he expects nothing to have changed and just be met with more questions. "Your due diligence report looked good But there was one little thing. So we would like to make a slight change in Peerby's valuation".'
There it is Daan thinks, bargaining the value of the company. This is the final stage. Not a time to give in. "I'll have to think about it." He responds.
The negotiation process about the valuation has begun. This is not the time to give in, Daan knows.
Daan hangs up and calls his friend Thijs, who is the founder of crowdfundingsite Live on Demand. When he has to make tough decisions, Thijs is the person Daan calls. "There is no truth in the matters," his friend tells him. "You can act out of principle, but what do you want to achieve? "
Typical. He never gives you a clear answer, just makes you think about it more. He's right though. Daan hangs up and call his lawyer Taylor Wessing in London. She promises to immediately make the appropriate changes to the legal documents and to inform the other investors because if XAnge comes on board, so will the other investors like Sanoma.
It looks the deal is finally happening. In the Techstars office Daan prints out his lawyer's documents. He looks at the text. This is it, he needs to sign for €1.7 million, a new future for Peerby. Except there is one small problem. He needs someone else to sign it for him. The law dictates a witness. But whom? He's all by himself in New York. His entire management team is in Amsterdam.
Daan gives his lawyer another call. 'It could be anyone, she responds' 'Anyone?' Even someone I don't even know?'
Daan looks around and approaches a young woman with long dark hair and glasses. He introduces himself. It's Liz David, the 'program coordinator' of Techstars. She looks at him surprised when Daan explains the problem he is facing, but still signs the papers.
The deal is finalized. Peerby has the investment. He sends Anna and the rest of his team a text. "It is done" No more, no less. It's a strange feeling having worked towards this moment of truth for several months and now it is finally here.
This calls for a celebration. He walks out of Techstars and walks into the first hamburger joint he can find. He orders a large banana milkshake and a hamburger. When he finally sits down to enjoy his meal, he takes a picture of it first and puts it on Facebook, with an annotation. "Can't yet reveal what I'm celebrating, but it's a big deal."
'Feeling rich'.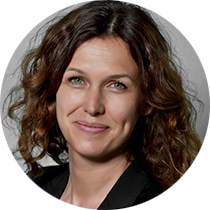 Franka Rolvink Couzy writes about disruption, artificial intelligence and robotics. She also works on journalistic innovation. This article originally appeared in Het Financieele Dagblad and was translated by the team of StartupJuncture. 
Peerby was founded in 2012 by Daan Weddepohl and was part of the first class of Rockstart's accelerator. 

Frontpage photo by Pieter van Marion (creative commons via Flickr)
Other photo's: Unspash