Orange Grove, the startup programme of the Dutch Embassy in Athens continues to connect Greek entrepreneurs to The Netherlands. The latest connection was made for Made By, Creative Label. This startup has developed a platform for young Greek product designers. This month MBCL founder Sanne Mylonas was in The Netherlands to help connect the design products to the Dutch market.
Orange Grove (who we interviewed 1.5 years ago) is one of the most interesting experiments to get the Greek economy unstuck. It is a true startup incubator, but founded by and run by an embassy. The program is open for all startups in Athens, and has attracted a wide range of startups. Among the startups however are several startups with dual-culture founders, that make use of their background to build connections between Greece and The Netherlands.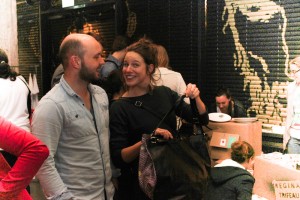 Made By, Creative Label is one such startup. Sanne Mylonas founded MBCL to connect Greek minimal design & urban fashion with the Dutch market. On March 19th it officially presented the result of the creativity of the generation of young Greek designers at the Volkshotel in Amsterdam. That day guests were not only able to see and buy the products, they also got the premiere of the promo-movies of all the designers. According to the organization (and the photos), this resulted in "Happy faces, excited eyes and pleasantly surprised reactions". The guests could try on the jewellery, tested the cosmetics and examined the handmade bags from up-close. Live-streaming "hotlines" were also provided to get in touch with the designers in Greece.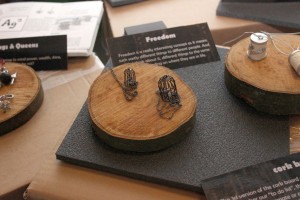 We asked Sanne why she decided to make the connection with The Netherlands. "The Netherlands is well known as a center in the design world, so many designers want their products marketed here. The Greek designers that we work with often make 'universal' designs, that should fit equally well in homes here as it should in Greece. It is a two way collaboration: we bring design ideas from Greece to The Netherlands, but we also bring feedback, buying trends and user responses back to our community of designers."
The event in Amsterdam is only the start. Two additional events have been held in Utrecht and Den Haag. The next event takes place on May 3 at the Westergasfabriek. Check the event calendar for details. Founder Sanne also hopes to feature Greek design in concept stores in The Netherlands.

Photo's: from startup team and Orange Grove (fair use)