Part-up is a new online platform for temporary teams. Last week they announced a total investment of 215.000 euro from angel investors, which enables them to launch this summer.

Doubling the number of freelancers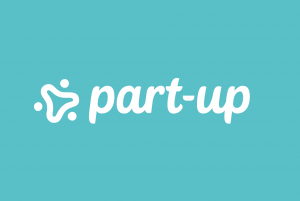 Part-up is based in Den Haag and is founded by Erik Soonieus, Ralph Boeijen and Laurens Waling. The three Dutch entrepreneurs got the idea for Part-up in 2014, when they started working on their plan to make working in teams smarter and more flexible. Their ambitious goal is to double the amount of active freelancers in The Netherlands, from the current 800.000 to 1.6 million. Not by force, but by providing them with a tool to team up with other people. Part-up helps freelancers as well as companies, by matching people with ideas, talents, and resources in temporary teams, called part-ups.
Or as the founders describe it on their site: "Part-up is simply the best way to organize teamwork. You always find the right people to work with. You decide together on the activities and rate each others contributions."
The Next Web selected Part-up as one of the fifty most promising startups in their Boost programme and as a result they will be pitching on stage during the TNW conference Europe 2015 in Amsterdam on the 23rd and 24th of April.
Part-up launch and further growth
The 215.000 euro investment means a great start for Part-up and covers the development costs of the first year, while enabling them to launch this summer. The goal is to start with at least 2.500 members ('uppers') and 25 networks (collections of uppers and part-ups). After the launch, Part-up will look for additional investors to finance further growth and international expansion.
Part-up will officially launch this summer, but if you want to be one of the first 2.500 uppers, you can already sign up at their website. Additionally, here is a sneak peek at the upcoming design: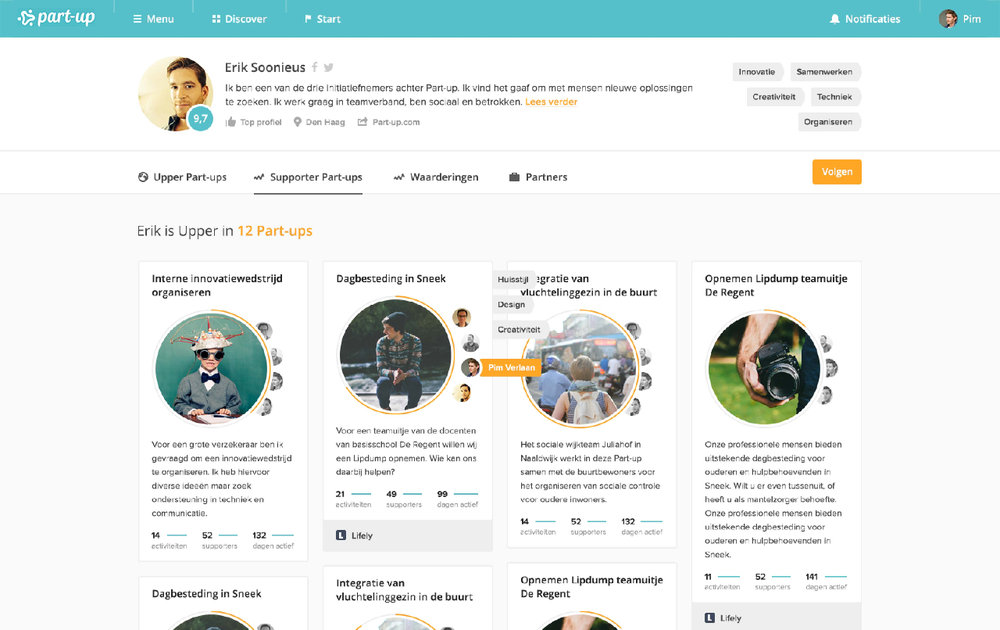 Photo and image credit: Part-up